Ethereum Classic/US Dollar (ETC-USD)
$20.81 6.18%
17:34 EDT ETC-USD Stock Quote Delayed 30 Minutes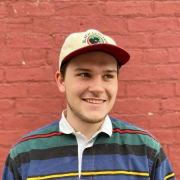 Crypto is moving up again, but most coins are only riding Bitcoin's momentum. Drop these cryptos to sell before they plummet back to Earth.
11 Best Stocks to Buy for 2023

INSIDE: Investing legend Louis Navellier reveals his Top 11 Stocks for 2023 — FREE!
Download His Free Report Here:
Previous Close -
Avg. Volume (YTD) 11,922
Day's Range $19.31 - $21.17
52-Week Range $12.46 - $52.53
ETC-USD Crypto Predictions, Articles, and Ethereum Classic/US Dollar News
From InvestorPlace
From the Web
Ethereum Classic could benefit from Ethereum's new validation method fork. Ethereum Classic crypto could rise after Ethereum's new validation fork unless some miners don't participate.
Off and on the price chart, Ethereum Classic may just have what it takes to be the Ethereum of choice for investors, miners and developers.
It may be too early to say. But the upgrades for these established coins and altcoins, along with pending enhancements to several others, could bring a return to a bull market for cryptos in the months ahead. So, what are some of the major upgrades set to go live in the immediate future? These seven may (or may not) have an impact on the market's overall direction: Cardano Bitcoin Dogecoin (CCC:DOGE-USD) Ethereum Classic (CCC:ETC-USD) Ethereum Neo (CCC:NEO-USD) Stellar Lumens (CCC:XLM-USD)
Instead of bouncing back after its hard fork completes July 21, Ethereum Classic could continue to flounder, or worse, trade lower.
While Ethereum Classic is undoubtedly a risky cryptocurrency to consider, its underlying fundamentals are surprisingly positive. Consider ETC-USD among your risk-on crypto ideas.
Ethereum Classic is a unique alternative to Ethereum, and Wrapped ETC allows users to participate in DeFi transactions.
Good morning and welcome to the stock market today! Facebook (NASDAQ:FB) is still driving news after its Federal Trade Commission victory and another round of....
The ETC-USD price is on the rise after developers set a July deadline for key improvements in the project. Ethereum Classic (ETC) price predictions show a December low-high of $67.50-$83.80.
Cryptos have been getting weaker over the trailing month, and the bearish implications can no longer be denied. Keep an eye on these assets.
Ethereum Classic is influenced by both Ethereum and Bitcoin, so observant, careful investors can make significant money trading it.
In November 2020, Ethereum Classic Labs released Wrapped ETC. It joined the race to develop decentralized finance apps. Should you buy it?  
The technical differences between Ethereum and Ethereum Classic are critical to understanding how the two assets will change in value.
It's still failing to differentiate itself from other altcoins. There's little potential for it to outperform its famous counterpart. With little on its side, there's not much reason to buy Ethereum Classic.
With the crypto market trying to break out of its consolidation pattern, this week will likely be anything but uneventful.
Ethereum Classic may be a long-term cheaper way to get into Ethereum, but there are risks. Ethereum Classic crypto has better performance features than Ethereum but also higher risks.
Skip out on these 7 speculative cryptos, as they have little to fall back on as the hype behind them continues to fade.
Cryptocurrency forks have a tendency to die on the vine, and Ethereum Classic, which split from Ethereum five years ago, is no exception.
Ethereum Classic will have trouble rising again because its hard forks are incongruous with cryptocurrency's trajectory.
Ethereum Classic probably won't ever get with the times and switch to proof-of-stake, but for miners, that's a point in its favor.
You may be better off betting on names like Cardano and Polygon, rather than Ethereum Classic, at this point.
Load More