Ethereum (ETH-USD)
$2,185.13 57.42 (2.56%)
ETH-USD Stock Quote Delayed 30 Minutes
In November 2020, Ethereum Classic Labs released Wrapped ETC. It joined the race to develop decentralized finance apps. Should you buy it?  
3 Cryptos to Beat Bitcoin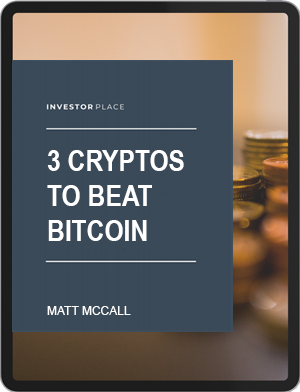 Crypto legend Matt McCall reveals 3 cryptocurrencies he believes could be bigger than Bitcoin… and you can get their names — for FREE — in his latest report!
Download His Free Report Here:
Previous Close -
Avg. Volume (YTD) 111,248
Day's Range 2,242.55 - 2,242.55
52-Week Range 215.54 - 4,178.64