Ethereum/US Dollar (ETH-USD)
$1,767.88 2.66%
11:11 EDT ETH-USD Stock Quote Delayed 30 Minutes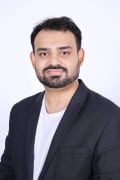 These cryptos to buy are set to surge in value as inflation rates slow down and the markets return to winning ways again.
11 Best Stocks to Buy for 2023

INSIDE: Investing legend Louis Navellier reveals his Top 11 Stocks for 2023 — FREE!
Download His Free Report Here:
Previous Close -
Avg. Volume (YTD) 39,362
Day's Range $1,715.04 - $1,821.66
52-Week Range $880.31 - $3580.
ETH-USD Crypto Predictions, Articles, and Ethereum/US Dollar News
From InvestorPlace
From the Web
With the banking sector suffering two major failures, blockchain investors may face a make-or-break moment in cryptos.
For investors looking for stability in the digital asset space, these are three top cryptos to buy as a way to diversify one's portfolio.
Investors should stick to the easy to understand and easy to capture gains in the crypto market with these cryptos to buy.
As the sector starts trading in the green again, these picks are contesting the "best crypto to buy now" title.
InvestorPlace challenged ChatGPT to pick cryptos to buy, and it impressed with its robust methods of picking assets.
With a slew of economic data coming out this week, cryptos could go either way, forcing investors to be extremely vigilant.
With the Fed possibly set to raise rates even more and regulatory calls rising, investors need to be super-careful with cryptos this week.
Although Coinbase generated excitement over its layer-2 blockchain Base, concerns about market sentiment cloud COIN stock.
Buying metaverse gaming cryptos is a risky play right now. But once the market roars back, these three cryptos could be multibaggers.
Although cryptos managed to jump higher in market value, the sector faces clashing fundamentals that incentivize caution.
ChatGPT told InvestorPlace which cryptos to buy for high growth outlook and its thoughts on what 2023 will bring for the market.
These seven comeback cryptos have favorable tailwinds that will make them soar once the market turns a corner.
With cryptos printing pensive price action ahead of key economic reports, investors should take a cautious approach to the sector.
For those looking to cash in on the crypto scene, three tokens can become the next Shiba Inu on the back of solid catalysts in 2023.
Here are some expert Ethereum price predictions for investors intrigued by the ETH crypto's rather volatile moves of late.
These best cryptos can deliver robust gains on the back of their impressive use-cases and the ability to generate healthy gains over time
These are three cryptos that could 10X over the next two years as a result of some key sector-specific an macro catalysts to watch.
These three high-growth cryptos to buy still have plenty of room to run, if this bull market continues on its trajectory.
For those banking on a crypto recovery, these three tokens are among the best options to consider right now.
Although cryptos got off to a stellar start in the new year, a strong jobs report and its implications have pressured the market.

Load More