Ethereum/US Dollar (ETH-USD)
4:05 EDT
ETH-USD Stock Quote Delayed 30 Minutes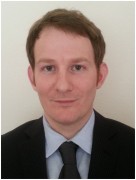 The top cryptos to watch this fall shouldn't surprise investors who follow the market regualrly at this point.
11 Best Stocks to Buy for 2023

INSIDE: Investing legend Louis Navellier reveals his Top 11 Stocks for 2023 — FREE!
Download His Free Report Here:
Day's Range
$1,577.53 - $1,601.89
52-Week Range
$1070. - $2,141.07
ETH-USD Crypto Predictions, Articles, and Ethereum/US Dollar News
From InvestorPlace
From the Web
As investors seek long-term opportunities in the digital assets world, many focus on top tier cryptocurrencies, sorting their list by market capitalization. Such a starting....
Here are three of the top cryptos investors should buy in September 2023, for those seeking outsized returns over the long haul.
Here are three of the top cryptos that could see a massive rally in the fourth quarter, if things pan out and the market remains hot.
With regulatory questions clouding sentiment for cryptos, investors need to be prudent about how they approach the blockchain ecosystem.
Explore top cryptos to buy offering long-term upside potential ahead and a facelift for our financial system
These oversold crypto opportunities are screaming buys for long-term-oriented investors even as capital flows out of the market.
With investors digesting the latest (and not particularly encouraging) macroeconomic news, cryptos face a significant challenge ahead.
These overlooked blockchain gaming cryptos appear to be primed for massive gains when the next crypto bull market arrives.
Here are three top cryptos which provide investors with the potential for sky-high growth over the medium- to long-term.
Although nothing rises quite like cryptos during the good times, the emergence of major headwinds poses problems for the blockchain.
Amidst the growing market turbulence, identify the top undervalued cryptos to buy and diversify your portfolio
For those looking to add some risk in this current environment, here are three of the top cryptos that may be worth a look.
Once again, cryptos have entered into a frustrating sideways consolidation as blockchain miners look to dump some of their holdings.
Cryptocurrencies have trading much better this year and the recent news has investors looking for the best cryptos to buy in August.
There are perhaps only a few cryptos investors should consider buying before the next bull market, and here are three of them.
With cryptos flying in a holding pattern amid less-than-encouraging economic data, investors must prep for anything to materialize.
Although cryptos have been resilient, the double headwind of regulatory pressure and tightening monetary policy warrants caution.
For those betting on a continued crypto rally into year end, here are three top cryptocurrencies to consider buying right now.
These are the cryptos to buy on dips as they promise massive returns from current levels within the next 24 months.
The search for high-growth cryptos has once again intensified, as the market's momentum takes on a life of its own.

Load More