HNT-USD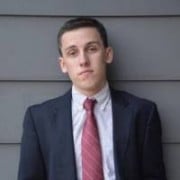 Bill Ackman thinks HNT crypto can help investors build value for the future. Here are Helium price predictions from other experts.
11 Best Stocks to Buy for 2023

INSIDE: Investing legend Louis Navellier reveals his Top 11 Stocks for 2023 — FREE!
Download His Free Report Here:
HNT-USD Crypto Predictions, Articles, and News
The HNT crypto is on a downswing in response to Nova Labs developers' proposal to move Helium to the Solana network.
Nova Labs is looking to expedite its push into the 5G realm. The company's acquisition of FreedomFi is sure to help with that.
One of the biggest stadium-rock acts of the millennium, Muse, is releasing their new album as an NFT – on the Polygon (MATIC-USD) blockchain.
These cryptos trading at a discount are trading at multi-year lows and are seem highly attractive based on their fundamental strength
What's going on with the HNT crypto today? Let's take a look at the latest expert Helium price predictions.
We interrupt this bear market to bring you an update on Helium (HNT-USD): It's actually held up okay in June, while other crypto prices exploded and caught fire.
With cryptos again dropping down in disappointing fashion following a promising rally, investors should be prepared for anything.
The Helium crypto network is taking on ISPs in a completely unique way, bringing users closer to a decentralized internet of things.
The HNT crypto is seeing a price boost today as Nova Labs lays out the coming future for the Helium ecosystem.
This week's top crypto news sees big gains for altcoins and a lot of policy talk as lawmakers in the U.S. and EU home in on digital money.
Helium's HNT crypto is prepared for an upward tear as developers announce a star-studded $200 million fundraise and a company rebrand.
These are the best Web 3.0 cryptos to invest in right now. As the internet evolves, these cryptos can make great investments.
Thanks to the connectivity potential of Web 3.0 cryptos, these digital assets might climb a wall of worry that's affecting the globe.
Bitcoin and altcoins have had a rough few weeks, but wise investors can buy these undervalued cryptos on the dip now.
Helium's HNT crypto could certainly get a rise from the launch of HeliumRent, a company that aims to expose more investors to HNT mining.
Investors are seeking out 10x cryptos to add to their portfolios as the crypto market rebounds. Web 3.0 is a sector with big potential.
The Helium (HNT) crypto is soaring on Web 3.0 bullishness. But, where can one invest in the network? There are plenty of options.
Investors are seeking out the best Web 3.0 cryptos to buy as Amazon sees yet another widespread internet outage linked to its AWS.
Web 3.0 cryptos are the new sub-class of digital currencies investors are taking note of. Here are a handful you can expect to see more of.
Helium price predictions are on the rise with the network's new partnership. A collaboration with DISH will help it further 5G capabilities.

Load More