Monero/US Dollar (XMR-USD)
12:33 EDT
XMR-USD Stock Quote Delayed 30 Minutes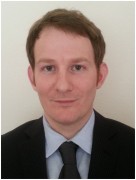 These up-and-coming cryptos to watch have many of the ingredients for long-term success in the burgeoning market.
11 Best Stocks to Buy for 2023

INSIDE: Investing legend Louis Navellier reveals his Top 11 Stocks for 2023 — FREE!
Download His Free Report Here:
Day's Range
$143.12 - $145.27
52-Week Range
$115.37 - $187.20
XMR-USD Crypto Predictions, Articles, and Monero/US Dollar News
From InvestorPlace
From the Web
With plenty of momentum behind them and the current rally still in early innings, there remain plenty of opportunities for investors to get in on some hot stocks and ride them to profits.
For investors seeking stable cryptos to buy in this current environment, here are three top options to consider in May.
The prices of some digital tokens are up more than 50% in the last six months, while a few cryptos have seen their price double in that time. The roaring comeback has left many critics of digital coins scratching their heads and forced more than a few analysts to revise their outlook for crypto.
Here are seven of the most promising stocks and cryptos long-term investors will want to consider holding in 2023 and beyond.
The altcoins space is very large, so it isn't always easy to find options with impressive potential like we've done for you here.
Discover the best exciting stocks and cryptos to buy in 2023 with our comprehensive guide to hot stocks and cryptos. Stay ahead of the curve!
These leading privacy-focused cryptos are growing in popularity and their prices have been trending upwards as a result.
These coins and tokens are some of the top cryptocurrencies to know in 2023, ranked by my proprietary starring system.
These cryptos may be lesser known, but they have had big rallies this year and look to have bright futures ahead.
Investors should seek refuge in these three safe-haven cryptos if they believe their funds are at risk of a crypto market crash.
Investors should consider which cryptos to sell now as the market continues to pare down ahead of its full turnaround.
With a good deal of negativity already priced in, it may be worth dipping a toe back into these red-hot cryptos to buy.
The best cryptos are those that have done well even as the FTX fallout brings all cryptocurrencies much lower.
As centralized exchanges face scrutiny after the FTX bankruptcy, these safer and decentralized cryptos to buy will benefit from the fallout.
These 25 cryptos to buy are set for a significant upside in the next crypto bull run as inflation cools down and the market starts bottoming.
Investors should be picking out the best cryptos to sell from their portfolios as the market starts to slim down.
Monero users are rejoicing at the recent hard fork upgrade that brings even more privacy to XMR crypto transactions.
Although cryptos are holding level for now, the lack of forward momentum suggests that investors must make hard decisions soon.
These seven coins and tokens are cryptos to sell as a crypto contagion hits the market with insolvencies, bankruptcies and frozen accounts.
Investors want to know which cryptos to sell and which to hold onto in hopes of a more mild crypto winter.

Load More