Monero/US Dollar (XMR-USD)
$152.36 2.34%
22:31 EDT XMR-USD Stock Quote Delayed 30 Minutes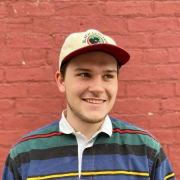 Investors should consider which cryptos to sell now as the market continues to pare down ahead of its full turnaround.
11 Best Stocks to Buy for 2023

INSIDE: Investing legend Louis Navellier reveals his Top 11 Stocks for 2023 — FREE!
Download His Free Report Here:
Previous Close -
Avg. Volume (YTD) 8,681
Day's Range $148.83 - $152.98
52-Week Range $97.30 - $289.51
XMR-USD Crypto Predictions, Articles, and Monero/US Dollar News
From InvestorPlace
From the Web
These 25 cryptos to buy are set for a significant upside in the next crypto bull run as inflation cools down and the market starts bottoming.
Investors should be picking out the best cryptos to sell from their portfolios as the market starts to slim down.
Monero users are rejoicing at the recent hard fork upgrade that brings even more privacy to XMR crypto transactions.
Although cryptos are holding level for now, the lack of forward momentum suggests that investors must make hard decisions soon.
These seven coins and tokens are cryptos to sell as a crypto contagion hits the market with insolvencies, bankruptcies and frozen accounts.
Investors want to know which cryptos to sell and which to hold onto in hopes of a more mild crypto winter.
Although the latest swing higher in cryptos is very encouraging, investors will still want to maintain their vigilance.
Although the devastation in cryptos is incredibly disappointing, it may also provide opportunities for patient investors.
Larger, established names are among the best cryptos to buy now. AVAX-USD, ETH-USD, XMR-USD, XRP-USD, and SOL-USD can make great investments
Apecoin seems to be very volatile and it is not a good long-term investment. These 3 investments are likely to be more profitable.
The Monero network is preparing for a mid-summer hard fork, and the upgrade stands to benefit XMR crypto prices.
The XMR crypto is seeing a decent upswing today as the result of a coordinated, mass withdrawal of the coin from exchanges.
With investors having time to absorb the new realities of the global markets, these cryptos could be intriguing in the weeks ahead.
Privacy coins and tokens are revealing themselves to be the top cryptos to buy as President Joe Biden rolls out his executive order.
Cryptos have fallen prey to changes in market sentiment, particularly as inflation, and the Fed, have become leading market drivers.
Monero price predictions are on the rise as cryptocurrency investors look into privacy as a hedge on regulation.
After a massive selloff, it's time to recheck and see if you have these cryptos, all with excellent use cases, in your portfolio.
After their prices were driven down by the market's reaction to the omicron variant, here are the cryptos to buy on discount.
While cryptos may be most known for their speculative value, here are some virtual currencies tied to utilitarian blockchains.
Cryptos continue to be hot investments. Here are seven for your portfolio as you decide on whether to invest in Bitcoin-linked ETFs.
Load More