Ripple/US Dollar (XRP-USD)
4:20 EDT
XRP-USD Stock Quote Delayed 30 Minutes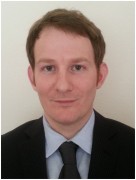 Top cryptos to buy before a bull run include those that will precipitate the runup itself and some other not-so-obvious choices.
11 Best Stocks to Buy for 2023

INSIDE: Investing legend Louis Navellier reveals his Top 11 Stocks for 2023 — FREE!
Download His Free Report Here:
Day's Range
$0.49 - $0.51
52-Week Range
$0.29 - $0.58
XRP-USD Crypto Predictions, Articles, and Ripple/US Dollar News
From InvestorPlace
From the Web
Discover the potential of speculative cryptos and find out which cryptos to buy that have the potential to make you rich.
Promising cryptos comprise many new names and previously under-the-radar projects that are emerging now
XRP (XRP) price predictions are a hot topic on Wednesday as crypto traders discuss a new deal from parent company Ripple.
The cryptocurrency market is constantly evolving, and these seven disruptive cryptos could generate significant returns in the next rally.
Here are seven of the most promising stocks and cryptos long-term investors will want to consider holding in 2023 and beyond.
Crypto trading strategies for profit should vary according to the coin being traded as shown across these 3 coins.
Discover the world of high-risk, high-reward investments with our guide to the most controversial cryptos to watch.
Although proponents of cryptos advocate the blockchain being a fiat alternative, digital assets still present high risks.
The altcoins space is very large, so it isn't always easy to find options with impressive potential like we've done for you here.
Discover the best exciting stocks and cryptos to buy in 2023 with our comprehensive guide to hot stocks and cryptos. Stay ahead of the curve!
A recent report shows that Ripple sold roughly $361 million worth of its XRP crypto last quarter. Is Ripple cutting ties with XRP?
These coins and tokens are some of the top cryptocurrencies to know in 2023, ranked by my proprietary starring system.
Crypto investment offers risk and lucrative upside especially as pressure mounts and recession becomes a clearer threat
This Mix of Undervalued Stocks and Cryptos Promises Strong Returns for Investors
Although cryptos have been on the move this year, a recent blip on the road has forced investors to reassess next moves.
Those seeking to potentially double their investment should consider these established and inexpensive cryptos to buy
If you're looking for cryptos to buy with robust fundamentals that'll carry them higher in the next rally, you're at the right place.
While cryptos were apparently on a bullish trek, a surprise move by the oil cartel OPEC+ threw a curveball against investors.
With legal troubles hitting the blockchain ecosystem, investors again find themselves needing to tread carefully with cryptos.
These cryptos to buy are great ways for long-term investors to gain exposure to this sector in a diversified manner right now.

Load More