Ripple/US Dollar (XRP-USD)
$0.46 3.27%
13:52 EDT XRP-USD Stock Quote Delayed 30 Minutes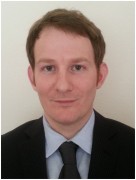 These cryptos to buy are great ways for long-term investors to gain exposure to this sector in a diversified manner right now.
11 Best Stocks to Buy for 2023

INSIDE: Investing legend Louis Navellier reveals his Top 11 Stocks for 2023 — FREE!
Download His Free Report Here:
Previous Close -
Avg. Volume (YTD) 8.21M
Day's Range $0.41 - $0.47
52-Week Range $0.29 - $0.91
XRP-USD Crypto Predictions, Articles, and Ripple/US Dollar News
From InvestorPlace
From the Web
Some intriguing XRP news surrounding parent company Ripple's ongoing battle with the SEC is emerging, driving bullish momentum today.
Some rather intriguing XRP news is doing little to result in a rising price for this mega-cap cryptocurrency today.
The market selloff has caused many promising penny cryptos to trade at a substantial discount. These five offer great entry points.
InvestorPlace asked ChatGPT for a list of cryptos to sell, and it came back with plenty of suggestions. There are some kinks, though.
Invest in these penny cryptocurrencies to buy to reap massive gains in the next crypto bull run
These seven comeback cryptos have favorable tailwinds that will make them soar once the market turns a corner.
With cryptos printing pensive price action ahead of key economic reports, investors should take a cautious approach to the sector.
Some rather intriguing XRP news has taken this cryptocurrency and its investors on a wild ride over the past 24 hours.
These three high-risk, high-reward investments are the cryptos to watch for investors seeking short-term oversized gains.
Although cryptos got off to a stellar start in the new year, a strong jobs report and its implications have pressured the market.
With a good deal of negativity already priced in, it may be worth dipping a toe back into these red-hot cryptos to buy.
Last year's selloffs have caused many undervalued cryptos to trade below their intrinsic value. These seven are among the most undervalued.
While the new year has so far produced positive results for cryptos, investors need to be extremely vigilant about what may lie ahead.
These 5 cryptos could be multibaggers as the trough is always the best time to go shopping for cryptos to buy due to their cyclical nature.
With a new year upon us, blockchain investors may have some optimism but it's important to be realistic with cryptos.
With cryptos currently mired in the lull of the holiday season, it's best for investors to stay vigilant rather than to make big moves.
Against the backdrop of the FTX's founder's arrest and policymakers demanding regulation, cryptos face one of their stiffest challenges yet.
As centralized exchanges face scrutiny after the FTX bankruptcy, these safer and decentralized cryptos to buy will benefit from the fallout.
With the stronger-than-expected November jobs report spiking risks of further monetary tightening, cryptos remain a risky proposition.
The XRP crypto suit is almost over, bringing to a close two years of heated battles with the SEC and rampant investor speculation.

Load More