Zcash (ZEC-USD)
$153.30 6.10 (4.14%)
ZEC-USD Stock Quote Delayed 30 Minutes
So what did the stock market do today? Investors scrutinized updates to the Colonial Pipeline saga and bet on meme stocks.
3 Cryptos to Beat Bitcoin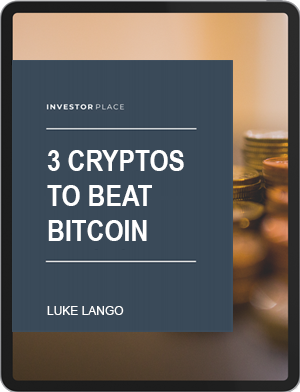 InvestorPlace expert Luke Lango reveals 3 cryptocurrencies he believes could beat Bitcoin… and you can get their names — for FREE — in his latest report!
Download His Free Report Here:
Previous Close -
Avg. Volume (YTD) 1,771
Day's Range 147.20 - 147.20
52-Week Range 46.00 - 308.94