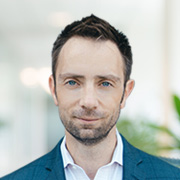 The number one question I receive from people interested in cryptocurrencies is how to buy them. Unfortunately, you cannot log into your online brokerage account and place a buy order for bitcoin or any other cryptocurrency. I do believe one day soon that will be an option, but for now it will take a few extra steps – but anyone can do it.
In this report, I'll show you how to fund your Coinbase account and how to buy all cryptocurrencies listed on Coinbase.
The rules surrounding cryptocurrency transactions vary by country (and even by state). If you're living outside the United States, you'll have different rules, so it's important to look up your country's laws before you get started if you're not living in America. This guide is for those who live within the United States.
First, a few definitions that will help you get a basic understanding of the terms and concepts you're likely to run into and should know while you're investing in cryptocurrencies.
What is a Cryptocurrency Exchange?
A cryptocurrency exchange is a platform that allows an investor to buy and sell cryptocurrencies. Depending on the platform, it may be possible to exchange cryptocurrency for cryptocurrency or fiat currency for cryptocurrency. Examples of fiat currency are the U.S. dollar, the euro, etc.
The larger coins such as bitcoin, Ethereum, and Bitcoin Cash can be purchased with fiat currencies easily. Smaller coins, often referred to as altcoins, are not as liquid and must often be purchased with bitcoin or Ethereum.
For example, on Coinbase, as of early July, you are able to buy 23 different cryptos that include bitcoin, Bitcoin Cash, Ethereum, Stellar Lumens, and more with U.S. dollars.
Make sure to stay up to date on these offerings, as the crypto exchange is continuously adding new coins that are available to be bought in U.S. dollars.
There are a handful of other exchanges that allow purchase of a few coins with U.S. dollars. However, when you start to look at buying coins not in the top 10 based on market cap, it gets a little more difficult to trade outside of Coinbase.
There are a variety of cryptocurrency exchanges on the market, but the place to start is with one of the most widely available (in the U.S.) and easy-to-use exchanges: Coinbase. Coinbase allows you to purchase crypto with a credit or debit card or through a bank account, and it stores the crypto for you.
How to Set Up a Coinbase Account
The first thing you need to do to set up an account is access the website. You can also download the free app if you prefer to trade from a mobile device, but for demonstration purposes we're going to use the actual website.
On the home page you'll see a place to sign up.
Enter your email address in the box provided and click "Get Started."

Enter your personal information. Be sure to check the "I'm not a robot" box as well as the one that certifies you are over the age of 18.

Once you've done that, you'll receive an email from Coinbase. Open the email and click the link to verify the address you provided. Check your junk folder if you don't see an email in your inbox. If it never comes, try starting over and making sure that you type in the correct email address.
After you've clicked the link, you'll be taken back to the Coinbase website.
There you'll need to enter a mobile phone number and then type in the seven-digit code that you'll receive via text message.

Congratulations! Your Coinbase account is active and ready for use. But before you can do any trading, you'll need to add your funds. There are several ways you can do this, such as connecting to a bank account, providing credit or debit card information, or utilizing a wire transfer.
Funding your account is as simple as following the website's prompts. You can start with just $25 if you want. Once your money is where it needs to be, you can begin buying and selling coins!

To buy or sell bitcoin or our recommended altcoins, follow these simple steps:
First, sign into your account using the two-step method, and then click on "Trade." There, you'll be prompted to buy, sell, or convert your cryptocurrency. Follow the prompts and be sure to review your order before finalizing.

Coinbase charges a spread fee of about 0.5% for buying or selling cryptocurrencies. In addition, there is what's called a Coinbase Fee based on whichever is greater — a flat fee or a variable percentage fee determined by region, product feature, and payment type.
Summing Up
Cryptocurrencies have taken the world by storm as one of the most promising technologies designed for the online, digital age. They've made savvy investors rich beyond their wildest dreams, and the fun is just getting started.
The industry has come a long way in making the buying and selling of cryptocurrencies approachable to everyday folks. It might take slightly more work than simply trading stocks through an online broker. But putting in the extra effort to gain outsized benefits is what separates the rich from the rest.
It could easily make you the next crypto millionaire.
How to Join Our "Club"… RISK FREE
If getting to the world's biggest investment opportunities FIRST and making triple-digit gains sounds good to you, here's how to join our "club."
Investment Opportunities costs $99 for one full year.
Considering everything you get, I think it's a great bargain:
12 Monthly Issues of Matt McCall's Investment Opportunities:  Every month, I'll send you a full issue that details what I believe are the world's biggest investment opportunities. Inside our issues, you'll find our latest investment recommendations, our current portfolio… expert insight from my large list of contacts… and insight you won't find anywhere else.

While we typically stick to U.S.-listed stocks, we know it's a big world out there with lots of opportunities. We'll invest in stocks, commodities, real estate, bonds, gold, and other assets. But all of our recommendations are easily purchased in regular online brokerage accounts.

To give you an idea of what to expect, I'm currently focusing most of my time and energy on mega-trends like blockchain, the legalization of marijuana, Artificial Intelligence, gene editing, the Internet of Things, and electric vehicles.

Special Readers-Only Reports: In these in-depth "situational" reports, I'll devote 12–36 pages to world-changing business and technological trends that are set to deliver triple-digit gains to investors.
Urgent position updates: Although we follow a monthly publishing schedule, I'll send you timely updates if something major is happening with one of our positions.
The Investment Opportunities Owner's Manual: This short, easy-to-read manual explains my approach to the market… how I find opportunities… the right way to buy and sell stocks… and lots of other key ideas that will help you make big returns without taking big risks.
And that's just the beginning.
I'm confident you can see that $99 is a great bargain.
I think that's an incredible deal for what you get.
And the best part is, my publisher and I are not asking you to commit to anything. We'd like you to take the next 30 days to decide whether or not you want to keep your subscription.
That should give you plenty of time to review my work. If you decide Investment Opportunities isn't right for you, just give us a call. We'll be happy to issue you a full refund. You'll risk nothing.
Simply click the button below to get started immediately.

Best regards,


Matt McCall
Editor, Ultimate Crypto