Applied Optoelect (AAOI)
$1.56 0.01 (0.65%)
16:00 EDT AAOI Stock Quote Delayed 30 Minutes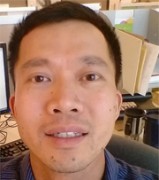 The markets are still sizzling hot, in many cases leaving behind the lesser known small-cap stocks because of their diminutive size.
11 Best Stocks to Buy for 2022

He found Apple at $1.49... Oracle at $0.51... Amazon at $46. Now, investing legend Louis Navellier is revealing his Top 11 Stocks for 2022 — FREE!
Download His Free Report Here:
Previous Close -
Market Cap 43.11M
PE Ratio -0.78
EPS -2
Volume (Avg. Vol.) 201,604
Day's Range $1.51 - $1.57
52-Week Range $1.51 - $8.86
Dividend & Yield N/A (N/A)
AAOI Stock Predictions, Articles, and Applied Optoelect News
From InvestorPlace
From the Web
These 20 stocks are facing heavy pressure from short sellers - which could lead to epic gains if those traders are proven wrong.
Today, I am recommending a bearish trade on the Applied Optoelectronics, Inc. (NYSE:AAOI), a company that designs, manufactures and sells various fiber-optic networking products. While the major indices made recovered some of last week's losses on Friday, there is still a chance that stocks could take another leg to the downside before they are able to stabilize.
Small caps can be fertile ground for investors. These 17 small-cap stocks are high-risk stocks in some cases -- but have paths to doubling.
AAOI stock fell sharply recently due to an analyst downgrade but the broader fundamentals suggest more pain is on the horizon.
Fundamentally, AAOI stock is reasonable. The downgrade in Applied Optoelectronics is more for future hurdles that may not materialize. Go long.
These 15 short interest stocks are among the most heavily shorted stocks in the market, but not all of them are long-term losers.
Broadcom stock plunged after the company announced it will acquire CA, Inc. iQiyi stock jumped 10%, while Applied Opto also rallied big. Here are our 5 top stock trades for Friday.
Technically, AAOI stock has a chance to close the gap from last October. This dip doesn't kill that scenario yet. The target can still be $59 per share.
Worries over Italy hit U.S. stocks on Tuesday. It shouldn't leave a lasting impression, but there are winners and losers on the day nonetheless. Here are our top stock trades as a result.
Without some serious changes to the top brass in AAOI, Applied Optoelectronics stock looks poised to continue its unfriendly trend lower.
Applied Optoelectronics Inc will report earnings after the close on Wednesday. Applied Opto stock has had a troubled past but its chart could be aligning with the results, setting the stage for a great trade in AAOI stock.
Applied Optoelectronics has done nothing but grind lower over the past several months, and this trend may not reverse any time soon.
Applied Optoelectronics (AAOI) stock has room on the chart to rally strongly, but risks off the chart mandate approaching long positions with a bullish call vertical.
Looking for some stocks to buy that will be a treat, and no trick? Here are ten beaten-down names that didn't quite deserve their punishment, and are ready to make their way back from the dead.
Applied Optoelectronics looks like it has deep value at these levels, but investors should assess AAOI stock's risks.
The plunge in AAOI stock might look like a buying opportunity. But multiples in the space and the reliance on Amazon represent major risks.
AAOI stock has lost half of its value because Amazon has pulled the plug, but the sell-off feels unnecessarily short-sighted.
Applied Optoelectronics is down 40% from its highs around $100 and is down another 20% in after-hours trading. Don't touch AAOI stock.
The effect on AAOI stock over the news that Applied Optoelectronics was losing a top customer was overkill -- and then some.
Applied Optoelectronics Inc has been a darling -- until the summer. Now, there are deep concerns that the growth story is done. But for the most part, this seems like an exaggeration.
Load More