Huntington Bancshares (HBAN)
$12.10 0.07 (0.58%)
16:00 EDT HBAN Stock Quote Delayed 30 Minutes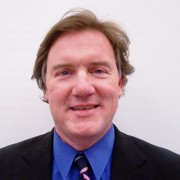 These dividend stocks have attractive yields over 5.0% and growing earnings that cover the payments, making them stocks worth buying.
11 Best Stocks to Buy for 2022

He found Apple at $1.49... Oracle at $0.51... Amazon at $46. Now, investing legend Louis Navellier is revealing his Top 11 Stocks for 2022 — FREE!
Download His Free Report Here:
Previous Close -
Market Cap -
PE Ratio -
EPS -
Volume (Avg. Vol.) 20.53M
Day's Range $11.67 - $12.15
52-Week Range $11.67 - $17.79
Dividend & Yield $0.60 (4.96%)
HBAN Stock Predictions, Articles, and Huntington Bancshares News
From InvestorPlace
From the Web
The stock charts of HBAN, WDC and BXP are gearing up for major moves ... if one more milestone can be cleared.
The stock charts of Huntington Bancshares, Centurylink and Goldman Sachs are ready to end the week knocking on the door of major moves.
BB&T is buying Suntrust in a gargantuan $66 billion deal. Which banking stocks will benefit next as the M&A wave rolls in?
The concept of undervalued dividend growth stocks might seem like a contradiction, but they do exist. Here are seven of the best.
The stock charts of RCL, FCX and HBAN have surfaced as solid prospects heading into the weekend, if...
The Hold recommendation, which was recently up graded from a Sell to Hold, for Huntington Bancshares Inc is the outcome of an analytical process that is proprietary which yielded conclusions that were above average in 4 areas: a ranking in its sector group that is in the top half, ranking in the company's industry group that is in the top third, a quantitative risk/reward calculation that is better than average and an analytical score that is above average; and produced below average results in 2 areas: an economic sector rated below average in attractiveness, and an industry group ranked below average in attractiveness.
Huntington Bancshares Inc (NASDAQ:HBAN) is one of 308 companies within the Regional Banks GICS industry group, which is in turn part of the 990 company GICS Finance sector. The market value of HBAN is $17.1 billion which falls in the top decile in its industry group. The current Portfolio Grader ranking for HBAN puts it 162 among the 308 companies in this industry group, giving it a lower than average position; in the third quartile of the sector with a ranking of 669 among the 990 companies in the sector, and number 3,239 in the nearly 5,000 company Portfolio Grader universe.
Groupon (GRPN), Huntington Bancshares (HBAN) and Snap (SNAP) shareholders won't be starting the weekend out in a great mood.
Intuitive Surgical (ISRG) shares are jumping through technical resistance to new highs, while Abbott Labs (ABT) and Huntington (HBAN) are struggling to break their technical trends despite some good earnings results.
Shares of Fifth Third (FITB), Huntington (HBAN) and Regions Financial (RF) are ready to break through their overhead resistance.
Some stocks sink, some skyrocket. These are seven stocks to buy if you want to double your investment during 2017.
Walmart (WMT) looks to break out, while Abbvie (ABBV) struggles and Huntington Bancshares (HBAN) rests after a strong rally likely to repeat itself.
The Financial sector saw plenty of trading activity today, including the following leaders and losers.
All signs point to positive movement for HBAN's price chart. Consider stepping into Huntington Bancshares at about $10.25.
Financials like Cincinnati Financial (CINF), PNC (PNC) and Huntington (HBAN) aren't going to be please with the FOMC's wishy-washy message from Jackson Hole.
The Financial sector saw plenty of trading activity today, including the following leaders and losers.
It's been nine months since I launched Dividend Grader, my free dividend stock tool. Dividend Grader has found these 33 stocks worthy of your investment
Huntington Bancshares Incorporated broke above the resistance line of a bullish channel.
Tuesday's session wasn't a great one for owners of Waters (WAT), Huntington Bancshares (HBAN) and Netflix (NFLX).
These 10 stocks to buy are currently underloved by Wall Street ... and that means explosive potential once the analyst community gets wise and upgrades them.
Load More