Louis Navellier has an uncanny knack for spotting disaster in the stock market and getting out ahead.
In fact, he's predicted three of the biggest stock market corrections over the last 40 years — just weeks before they happened.
In September 1987, he warned that "sharp sell-offs are likely ahead."
On October 19 — now known as Black Monday — the Dow dropped 22%.
Shortly before the dot-com bubble burst, he predicted a "serious correction."
The Nasdaq dropped 77% over the next two years.
Again, early in 2008, he said "a lot of investors are about to get burned" just before the start of the financial crisis.
Now Louis has an urgent warning.
He says we've reached "a point of no return."
And in this video message, he says all Americans should do one thing to prepare — before it's too late.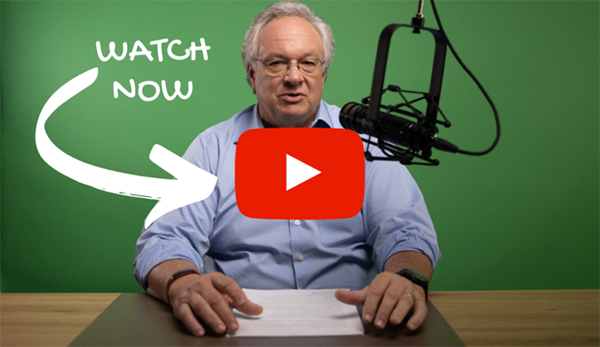 ---
About Growth Investor
In Growth Investor, we focus on today's best mid- to large-cap stocks from a variety of sectors. The Buy List contains specific Buy Below prices and is always sorted into 3 categories of portfolio risk — Conservative, Moderately Aggressive or Aggressive — so you can buy according to your personal risk tolerance. Louis Navellier has been involved in the investing world for over 30 years. Since founding their research firm 45 years ago, their elite group has been responsible for accurately forecasting many of the world's most innovative technological trends and breakthroughs long before they achieved mainstream acceptance.
---
*All investing includes risk of loss*