Luke Lango has been ranked the number one stock picker out of 15,000 analysts. That's according to TipRanks.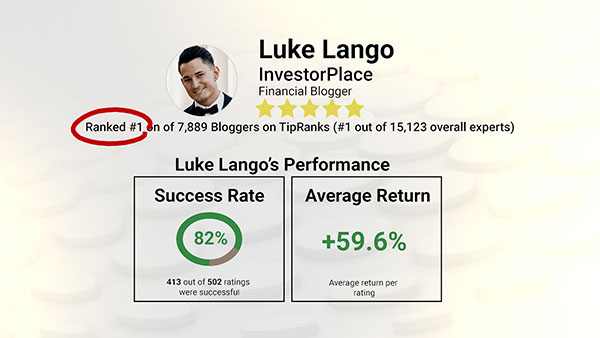 Over the past few years alone, he's recommended nearly 200 stocks that have gone up 100% or more, and over a dozen stocks that have gone up over 1,000% or more.
His best pick, chipmaker AMD, was the #1 stock in the S&P 500 in 2019 and went up as high as 6,149%.
But now he believes this coming ChatGPT announcement — could be his biggest one yet.
It's why he's dropped everything to fly 2,600 miles across the country from San Diego to Baltimore to investigate this situation.
And what he's found is truly shocking.
He's already predicted the ChatGPT craze could create 4 million new millionaires in the next 7 years.
Based on his research, he now estimates there's the potential for a $20.6 trillion wealth shift.
And it's why he's convinced this ChatGPT announcement could change everything.
Silicon Valley's top venture capital firms including Sequoia Capital, Andreessen Horowitz, and Peter Thiel have already backed the company.
These are the same venture capital firms who helped launch Uber, Airbnb, Zoom, YouTube, Google, PayPal and more.
Click here to watch this video because…
Lango says you need to see what they're not telling you.
Something extraordinary is happening behind the scenes…
And ignoring this opportunity now could be the biggest financial mistake you could possibly make.

---
About Luke Lango's Innovation Investor
With Innovation Investor, Luke Lango's goal is to offer readers research on an elevated small-cap investing strategy that goes beyond anything that's been done before on Wall Street. Luke was ranked America's #1 stock picker in 2020 according to TipRanks and has 15 recommendations that have soared as high as 1,000% or more over his tenure.
---
*All investing includes risk of loss*