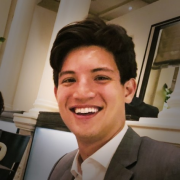 Alexander Wah
InvestorPlace Contributor
Expertise:
Renewable Energy, Technology, Portfolio Hedging
Education:
BA, Economics, Sarah Lawrence College
Alexander Wah has been investing most of his life and is passionate about financial literacy and helping people of all backgrounds achieve financial success. He has worked in the financial services industry since graduating from Sarah Lawrence College in 2019 with a concentration in Economics. While there, he helped found and build Gryphon Capital, which served as a student-led investment fund focusing on empowering the student body to learn more about finance, achieve investment returns which were then distributed to individual student scholarships, and pursue careers in the financial services industry.
Currently, Alexander Wah is the founder and Chief Investment Officer at Prince Capital, an investment fund focusing on small- to mid-capitalization companies in the Business Services, Consumer Goods, Renewable Energy, and Technology sectors. Prior to this, he worked for the Indiana Public Employees Retirement System as an analyst on the Private Markets team, and started his career at Credit Suisse in the Asset Management Division.