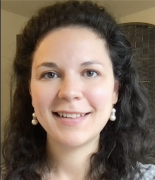 Ashley Cassell
Contributing Editor, The New Digital World
About Ashley Cassell
Ashley M. Cassell has been writing & editing investing content since 2012 at InvestorPlace and Seeking Alpha. Today, Ashley is the Contributing Editor at The New Digital World, your guide to innovations in blockchain, fintech, and virtual reality. Any one of these could totally change the way we work, play, learn, and do business. Together, they are yanking the tablecloth out from under the global economy – creating life-changing, 1,000X upside for those of us on the right side of history. Ashley's e-letter will arm you with the knowledge and skills you need to succeed in what is in many ways a "Wild West" of business and investment. She holds a B.A. from the College of William & Mary.
You can follow Ashley here on LinkedIn.

Join Ashley Cassell's New Digital World – FREE!
Stay on top of innovations in blockchain, fintech & virtual reality that are totally changing the way we work, play, learn and do business.
Recent Articles
Why is Cardano is coming out the gate so strong in June – after May was so brutal (for everyone)? Here are three key factors for investors to be aware of now.
Just before summer, policymakers in Albany and Washington, D.C., brought the gavel down on the crypto industry. Let's take a look at the news and implications.
Always nice to see a high-profile crypto launch that has nothing to do with a Shiba Inu, ape, or goblin. And that's just what we got this week from Optimism.
A fantastic use of NFTs seems to be gathering steam as we move into vacation and conference season: NFT tickets with perks ordinary ones don't have.
Ad-based businesses are under serious scrutiny. Now we can let ourselves wonder: What could it be like if Google wasn't our only gateway to the internet?