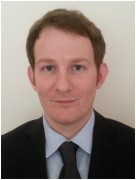 Alex Sirois
"Alex Sirois is a freelance contributor to InvestorPlace who writes to give you investment insight that is conversational, actionable, and educational. While he writes about all stock classes, his personal stock investing style is focused on long-term, buy-and-hold, wealth-building stock picks.
Having worked in several industries from e-commerce to translation to education and utilizing his MBA from George Washington University, he brings a diverse set of skills through which he filters his writing. His number one goal in writing for InvestorPlace is to bring value to the reader.
Outside of investments, his interests include anything outdoor or health related, as well as music and other creative outlets. Originally from Maine, he has lived all over the U.S. and currently lives in Korea."

Join InvestorPlace Insights — FREE!
Get actionable advice from our top experts, including the hottest stocks to buy & sell, 401k and retirement tips, market analysis and more!
Recent Articles
NVAX stock has promise after Phase 3 data is released, but investors will have to be ready and willing to play the long game.
Autonomous vehicle stocks showcase the future of transportation technology. Thankfully, several of them can also make you money now.
IOT stocks represent companies on the cusp of a new paradigm where everyday objects connect to the internet. Here are seven that stand out.
Data-focused companies need to turn data into insights and actions. These big data stocks in particular have what it takes to be profitable.
SRNE stock won't appeal to many investors at this time. Click for news on its big hope among many plays.