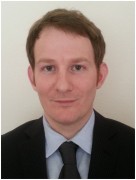 Alex Sirois
"Alex Sirois is a freelance contributor to InvestorPlace who writes to give you investment insight that is conversational, actionable, and educational. While he writes about all stock classes, his personal stock investing style is focused on long-term, buy-and-hold, wealth-building stock picks.
Having worked in several industries from e-commerce to translation to education and utilizing his MBA from George Washington University, he brings a diverse set of skills through which he filters his writing. His number one goal in writing for InvestorPlace is to bring value to the reader.
Outside of investments, his interests include anything outdoor or health related, as well as music and other creative outlets. Originally from Maine, he has lived all over the U.S. and currently lives in Korea."

Join InvestorPlace Insights — FREE!
Get actionable advice from our top experts, including the hottest stocks to buy & sell, 401k and retirement tips, market analysis and more!
Recent Articles
Artificial intelligence stocks are deeply intertwined with vehicle autonomy. Click here to learn about six that will play a big part therein.
NVAX stock is goign to be even more interesting in the next two months. Capacity has risen, and study progress has been made.
IBIO stock still represents hope for a vaccine. But perhaps it may be time to judge it as a pack member rather than an alpha dog.
MSFT stock has shown volatility in recent weeks but the company remains strong. Click to learn why it is fundamentally a buy still.
Juicy dividends or explosive growth stocks? Most investors don't want to choose. Here are 6 dividend stocks to keep both sides happy.