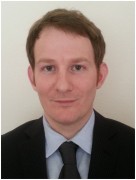 Alex Sirois
"Alex Sirois is a freelance contributor to InvestorPlace who writes to give you investment insight that is conversational, actionable, and educational. While he writes about all stock classes, his personal stock investing style is focused on long-term, buy-and-hold, wealth-building stock picks.
Having worked in several industries from e-commerce to translation to education and utilizing his MBA from George Washington University, he brings a diverse set of skills through which he filters his writing. His number one goal in writing for InvestorPlace is to bring value to the reader.
Outside of investments, his interests include anything outdoor or health related, as well as music and other creative outlets. Originally from Maine, he has lived all over the U.S. and currently lives in Korea."

Join InvestorPlace Insights — FREE!
Get actionable advice from our top experts, including the hottest stocks to buy & sell, 401k and retirement tips, market analysis and more!
Recent Articles
Dividend stocks come in many flavors although investors may associate them primarily with the energy sector. These seven stocks cross industries.
OGI stock has risen meteorically. No one should buy the shares now, as OrganiGram has obvious operational issues.
BNGO stock shot up massively in the past few months. Now isn't the time to invest as the company must first prove its technology sells.
GEVO stock is headed in the right direction in a sector with growth ahead. That said, investors should tread carefully now.
Naked Brands has an interesting story and used the gamification of stocks to its advantage. Yet NAKD stock still is not worth buying.