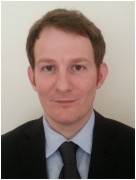 Alex Sirois
About Alex Sirois
Alex is a freelance contributor to InvestorPlace who provides investment insight that is conversational, actionable, and educational. While he writes about all stock classes, his personal stock investing style is focused on long-term, buy-and-hold, wealth-building stock picks.
Having worked in several industries from e-commerce to translation to education and utilizing his MBA from George Washington University, he brings a diverse set of skills through which he filters his writing. His number one goal in writing for InvestorPlace is to bring value to the reader.
You can follow Alex on LinkedIn.

Join InvestorPlace Insights — FREE!
Get actionable advice from our top experts, including the hottest stocks to buy & sell, 401k and retirement tips, market analysis and more!
Recent Articles
Semiconductors will remain strong in 2022, but these seven semiconductor stocks to avoid are slated to move down.
Cheap blue-chip stocks have the appeal of low price, stability, and dividends. These particular picks are all under $15.
Dividend stocks are only becoming more attractive as income becomes increasingly paramount. These seven equities pair dividends with safety.
Food stocks are interesting with food price increases continuing to outpace general inflation. That makes these seven buys.
Investors seeking safe stocks to buy in July should consider these seven which are both safe and possess catalysts.