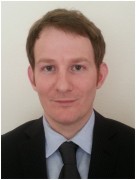 Alex Sirois
"Alex Sirois is a freelance contributor to InvestorPlace who writes to give you investment insight that is conversational, actionable, and educational. While he writes about all stock classes, his personal stock investing style is focused on long-term, buy-and-hold, wealth-building stock picks.
Having worked in several industries from e-commerce to translation to education and utilizing his MBA from George Washington University, he brings a diverse set of skills through which he filters his writing. His number one goal in writing for InvestorPlace is to bring value to the reader.
Outside of investments, his interests include anything outdoor or health related, as well as music and other creative outlets. Originally from Maine, he has lived all over the U.S. and currently lives in Korea."

Join InvestorPlace Insights — FREE!
Get actionable advice from our top experts, including the hottest stocks to buy & sell, 401k and retirement tips, market analysis and more!
Recent Articles
SENS stock is worth following in the growth sector of diabetes management devices and has growth ahead almost certainly.
Nio stock is doing the right things and will remain a force in EVs globally. However, don't expect it to move upward soon.
ESG stocks have become popular over the past decade, but is something amiss? The SEC seems to believe there might be.
Undervalued stocks are simply diamonds in the rough. Those who understand their worth earliest, gain the most.
GNUS stock has a lineup of assets that may very well turn it from penny stock to a force to reckoned with in kids content.