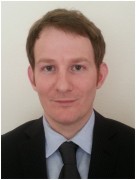 Alex Sirois
"Alex Sirois is a freelance contributor to InvestorPlace who writes to give you investment insight that is conversational, actionable, and educational. While he writes about all stock classes, his personal stock investing style is focused on long-term, buy-and-hold, wealth-building stock picks.
Having worked in several industries from e-commerce to translation to education and utilizing his MBA from George Washington University, he brings a diverse set of skills through which he filters his writing. His number one goal in writing for InvestorPlace is to bring value to the reader.
Outside of investments, his interests include anything outdoor or health related, as well as music and other creative outlets. Originally from Maine, he has lived all over the U.S. and currently lives in Korea."

Join InvestorPlace Insights — FREE!
Get actionable advice from our top experts, including the hottest stocks to buy & sell, 401k and retirement tips, market analysis and more!
Recent Articles
NAKD stock is worth a look as Naked Brands continues to pivot into e-commerce and its shares are still cheap.
Searching for stocks to buy that could legitimately double before 2022? These seven are in position to do just that.
Ripple is winning its court battle and has real utility, that means the future is bright for XRP and the company.
GOEV stock has cooled and faded in 2021 and there's plenty of reason to believe it'll fall further moving forward.
Reddit penny stocks are full of risk and reward, which is why $100 won't hurt you, but it can reward you handsomely.