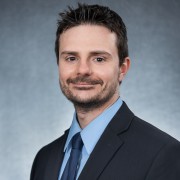 Bob Ciura
Sure Dividend
About Bob Ciura
Bob Ciura has worked at Sure Dividend since 2016. He oversees all content for Sure Dividend and its partner sites.
Prior to joining Sure Dividend, Bob was an independent equity analyst. His articles have been published on major financial websites such as The Motley Fool, Seeking Alpha, Business Insider and more.
Bob received a Bachelor's degree in Finance from DePaul University and an MBA with a concentration in Investments from the University of Notre Dame.

Join InvestorPlace Insights — FREE!
Get actionable advice from our top experts, including the hottest stocks to buy & sell, 401k and retirement tips, market analysis and more!
Recent Articles
A.O. Smith, Hormel and S&P Global are three examples of DRIP stocks with long track records of dividend growth that provide ways for investors to build positions in their respective businesses.
These are monthly dividend stocks we feel investors should consider. Each yields at least three times the average yield of the S&P 500.
ABM Industries, Bristol-Myers and UGI are three examples of companies that saw earnings-per-share grow by high rates during the 2007 to 2009 period. All three companies have extensive dividend growth track records and each stock yields higher than what the S&P 500 is paying.
AbbVie is great for dividend investors, and it's great for people looking for growth in 2022. The company's guidance for 2022 is exciting.
Dividend Kings Kimberly-Clark, NW Natural and Universal are three examples of companies whose business models work in all portions of the economic cycle. This has enabled the three companies to grow dividends for at least five decades.