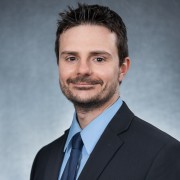 Bob Ciura
Sure Dividend
About Bob Ciura
Bob Ciura has worked at Sure Dividend since 2016. He oversees all content for Sure Dividend and its partner sites.
Prior to joining Sure Dividend, Bob was an independent equity analyst. His articles have been published on major financial websites such as The Motley Fool, Seeking Alpha, Business Insider and more.
Bob received a Bachelor's degree in Finance from DePaul University and an MBA with a concentration in Investments from the University of Notre Dame.

Join InvestorPlace Insights — FREE!
Get actionable advice from our top experts, including the hottest stocks to buy & sell, 401k and retirement tips, market analysis and more!
Recent Articles
The S&P 500 recently fell into a bear market, defined as a 20% year-to-date drop, which has ramifications for dividend stocks. The good news for investors is that the stock market decline has created buying opportunities for long-term investors. Valuations have come down, while dividend yields are relatively higher as share prices continue to fall.
Since they are larger and generally more stable businesses, mega-cap stocks could outperform small-caps or mid-caps in a bear market. As a result, investors looking for quality stocks with reliable dividends in a recession should consider the following 3 mega-cap stocks.
Finding high-quality dividend stocks is always the best strategy for building wealth long-term, in our view, but that's especially true during tough economic times, such as recessions. We like the blue chips as a place to start screening for high-quality names, and we've highlighted three we like very much.
Investors needing income on a more regular basis should consider owning securities that pay dividends monthly. With less than 50 names that do so, the pickings can be slim. However, we believe there are high-quality companies that have competitive advantageous that should allow for continued dividend growth. Realty Income, SL Green Realty and STAG Industrial are three such examples of REITs that we believe will continue to pay monthly dividends given the strength of their respective business model.
For investors looking for growth and income from the beer industry, any of these names could be a solid addition to their portfolio.