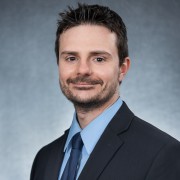 Bob Ciura
Sure Dividend
About Bob Ciura
Bob Ciura has worked at Sure Dividend since 2016. He oversees all content for Sure Dividend and its partner sites.
Prior to joining Sure Dividend, Bob was an independent equity analyst. His articles have been published on major financial websites such as The Motley Fool, Seeking Alpha, Business Insider and more.
Bob received a Bachelor's degree in Finance from DePaul University and an MBA with a concentration in Investments from the University of Notre Dame.

Join InvestorPlace Insights — FREE!
Get actionable advice from our top experts, including the hottest stocks to buy & sell, 401k and retirement tips, market analysis and more!
Recent Articles
If profit taking leads to further market declines, then investors may want to brace for further volatility with dividend stocks.
Royalty trusts have benefitted from the recent pop in oil, but that's just one reason to take a look at these names.
These dividend stocks are standouts from the Dividend Aristocrats list. They have yields higher than 4% and can consistently raise dividends.
With the government on the verge of a big bill, these infrastructure stocks stand to benefit from the plans. Here's what you need to know.
Lockheed Martin might not be the most exciting stock to invest in, but dependable dividends and consistent growth make this an obvious blue chip stock to buy.