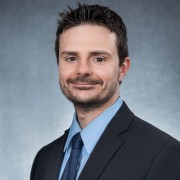 Bob Ciura
Sure Dividend
About Bob Ciura
Bob Ciura has worked at Sure Dividend since 2016. He oversees all content for Sure Dividend and its partner sites.
Prior to joining Sure Dividend, Bob was an independent equity analyst. His articles have been published on major financial websites such as The Motley Fool, Seeking Alpha, Business Insider and more.
Bob received a Bachelor's degree in Finance from DePaul University and an MBA with a concentration in Investments from the University of Notre Dame.

Join InvestorPlace Insights — FREE!
Get actionable advice from our top experts, including the hottest stocks to buy & sell, 401k and retirement tips, market analysis and more!
Recent Articles
Buffett's success might not ever be duplicated, but that doesn't mean lessons from his experience aren't of importance. Owning shares of companies with firmly entrenched business models can be an excellent way to build wealth. Apple, Bank of America, and Coca-Cola are three of the four largest holdings within Buffett's investment portfolio.
Microsoft, Walmart, and Waste Management are three of the largest positions in the Gates Foundation' portfolio. Each name is blessed with multiple competitive advantages that sets the companies apart from their respective peer group.
Coal may not be the first sector that comes to mind for finding great dividend stocks, but with NACCO and Alliance, we find their ability to generate income for shareholders to be attractive.
A solid year and an excellent third-quarter report from AbbVie has ABBV stock looking like it is one of the best stocks to buy for 2022.
The financial sector should see a benefit from this policy shift as interest earning investments should begin to produce more income.