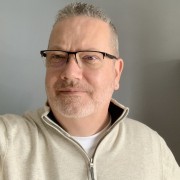 Brad Moon
InvestorPlace Contributor
Brad Moon lives in London, Ontario — a few hours west of Toronto and 45 minutes from the headquarters of BlackBerry.
He has been a regular contributor to Forbes since 2015 and has written technology and consumer electronics focused articles for a range of outlets over the past decade, including Wired, About.com, Shaw Media, Gizmodo, GeekDad and others. He published a weekly technology column in The Winnipeg Free Press, writes a monthly tech column for London Business Magazine and has made numerous radio and conference appearances speaking about technology trends.
Prior to his writing career, Brad was a senior Product Manager and Research Analyst with a leading Canadian financial technology firm and spent six years working at the Richard Ivey School of Business. He holds a BA from the University of Western Ontario.

Join InvestorPlace Insights — FREE!
Get actionable advice from our top experts, including the hottest stocks to buy & sell, 401k and retirement tips, market analysis and more!
Recent Articles
With MSFT's earnings due to be reported in a week, and after a half decade of solid performances, the consensus is that MSFT stock is a buy.
If you want to invest in EA stock before it rallies, do it now before its Star Wars game launches and new game consoles arrive.
AMD stock marked a second day of gains, with a potential trade deal with China and laptop wins boosting investor confidence.
SHOP stock may be recovering from its fall correction, but before buying, consider the potential threats to long-term growth.
Revised earnings guidance for Hexo spooked the market and hit cannabis stocks, with Tilray stock closing down 13.5% on Thursday.