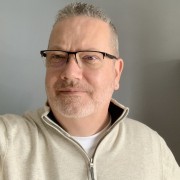 Brad Moon
InvestorPlace Contributor
Brad Moon lives in London, Ontario — a few hours west of Toronto and 45 minutes from the headquarters of BlackBerry.
He has been a regular contributor to Forbes since 2015 and has written technology and consumer electronics focused articles for a range of outlets over the past decade, including Wired, About.com, Shaw Media, Gizmodo, GeekDad and others. He published a weekly technology column in The Winnipeg Free Press, writes a monthly tech column for London Business Magazine and has made numerous radio and conference appearances speaking about technology trends.
Prior to his writing career, Brad was a senior Product Manager and Research Analyst with a leading Canadian financial technology firm and spent six years working at the Richard Ivey School of Business. He holds a BA from the University of Western Ontario.

Join InvestorPlace Insights — FREE!
Get actionable advice from our top experts, including the hottest stocks to buy & sell, 401k and retirement tips, market analysis and more!
Recent Articles
Shares of Micron Technology (NASDAQ:MU) were up over 4% on Monday, with MU stock sitting at $45.22 at the close. That almost makes up for...
The drop in SQ stock on Friday reflects the concern that we could be heading toward a recession and U.S.-China trade tensions will not dissipate.
With Tesla set to report Q3 earnings next week and Tesla stock seeing nine straight days of gains, it's best to let things cool off.
With MSFT's earnings due to be reported in a week, and after a half decade of solid performances, the consensus is that MSFT stock is a buy.
If you want to invest in EA stock before it rallies, do it now before its Star Wars game launches and new game consoles arrive.