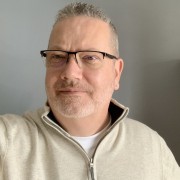 Brad Moon
InvestorPlace Contributor
Brad Moon is a Canadian technology journalist with a fintech business background. He has been writing for InvestorPlace since 2012.
Brad has been a Senior Contributor for Forbes since 2015 and has written technology, business, and consumer electronics-focused articles for a range of outlets over the past decade.
This includes seven years with Wired, 15 years with the Webby award-winning GeekDad, four years as a contributor with Kiplinger, three years with About.com, and three years writing for Shaw Media. He has also written articles that have been published by MSN Money, Yahoo Finance, Gizmodo, Lifehacker, Business Insider, and others. He wrote a weekly technology column in The Winnipeg Free Press, a monthly tech column for London Business Magazine, and has made numerous radio and conference appearances speaking about technology trends. For the past decade Brad has been the Computing Solutions Editor for Best Buy Canada's blog.
As a consultant, Brad has been part of the launch of multiple ventures in Canada including several wind farms and a web-based remote collaboration platform.
Prior to his writing career, Brad was a senior Product Manager and Research Analyst with a leading Canadian financial technology firm for 13 years after spending six years working at the Richard Ivey School of Business. He holds a BA from the University of Western Ontario.