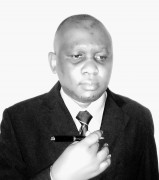 Brian Paradza, CFA
About Brian Paradza, CFA
Brian Paradza is an investing enthusiast who was awarded the CFA Charter in 2019. A strong believer in fundamentals-based long-term investing, Brian learns from investing gurus like Warren Buffett and Peter Lynch but he acknowledges and adjusts expectations for human behavioral tendencies that drive short-term opportunities and influence moments of market madness.
You may find him inquisitive as he examines tech growth investment opportunities, REITs, blockchains, and cryptocurrencies while creating long-term focused model portfolios.
Since 2017, Brian's investing commentaries have appeared on platforms including The Motley Fool Canada and on TipRanks.
You may interact with Brian on LinkedIn and Twitter.

Join InvestorPlace Insights — FREE!
Get actionable advice from our top experts, including the hottest stocks to buy & sell, 401k and retirement tips, market analysis and more!
Recent Articles
Advanced Micro Devices leads this list of cheap semiconductor stocks with high earnings growth and strong cash flow generation.
As SPAC mergers fall out of vogue, these three highly anticipated SPACs could be at risk of having their deals voided entirely.
Penny stocks carry considerable risk, but they can also generate life-changing returns. Here are some to consider buying today.
Vinco Ventures' business model remains too fickle for long-term investors to comfortably buy BBIG stock.
Paysafe (PSFE) stock trades cheaply for fairly good reasons. It ain't safe to buy the dip on PSFE stock before clear turnaround visibility.