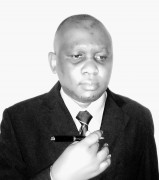 Brian Paradza, CFA
Brian Paradza is an investing enthusiast who was awarded the CFA Charter in 2019. A strong believer in fundamentals-based long-term investing, Brian learns from investing gurus like Warren Buffett and Peter Lynch but he acknowledges and adjusts expectations for human behavioral tendencies that drive short-term opportunities and influence moments of market madness.
You may find him inquisitive as he examines tech growth investment opportunities, REITs, blockchains, and cryptocurrencies while creating long-term focused model portfolios.
Since 2017, Brian's investing commentaries have appeared on platforms including The Motley Fool Canada and on TipRanks.