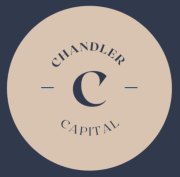 Chandler Capital
InvestorPlace Contributor
Expertise:
Technology, Pharmaceutical, Energy, GARP
Chandler Capital is the work of Ian Hartana and Vayun Chugh.
Ian Hartana is a self-taught investor whose work has been featured on Seeking Alpha under the organization AlmaStreet Capital. Being on the student advisory board of the Young Investors Society, he is a long-time advocate for the advancement of financial literacy and has competed on the international level in multiple competitions. In his free time, he enjoys exploring the intersection between behavioral science and economics through writing on the platform Medium and is currently working as an intern at a small venture capital firm.
Vayun Chugh is also a self-taught investor and is both an editor and writer for AlmaStreet Capital. He is the president of his school's finance club alongside Ian Hartana, and has also competed in multiple international competitions. Through his ongoing research in the medical field, Vayun has developed a deep understanding of the pharmaceutical industry and knows the characteristics of an undervalued company.
Ian and Vayun's expertise lies in finding value in undervalued companies in the tech, pharmaceutical, and energy sectors which have the potential for growth at a reasonable price. They have a long-term investment horizon and consider ESG as an increasingly important factor in their research process.