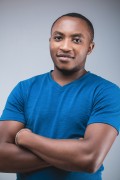 Charles Munyi
InvestorPlace Contributor
Expertise:
Fundamental Analysis, Investment Analysis, Equity Analysis, Exchange-Traded Funds
Education:
Msc, Electrical Engineering, Flinders University
Charles Munyi is contributor at InvestorPlace.com and a former finance professional with more than 8 years of experience in the finance industry. Charles brings a wealth of expertise as a professional writer, content strategist and analyst.
He helps investors with valuation of equities, equity portfolio management, writing investment memoranda and performing market research. Charles' work appears in publications including Investopedia and Benzinga. He writes for a diverse audience base, ranging from retail investors to B2B companies, C-Suite executives and institutional investors.
Charles relishes making dull subject matter gripping and everyday topics amazing. Check out his writing links below and follow him on Twitter @munyicharles_g.