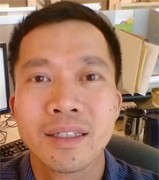 Chris Lau
InvestorPlace Contributor
About Chris Lau
Chris has over two decades of investing experience. He is an Honors B.Sc graduate (with distinction) in Science and Economics. He holds a Project Management Professional designation and has recently reached the TipRanks Top 10 Blogger ranking.
Chris focuses primarily on the technology, cyclical, and biotechnology sector. He runs a newsletter with speculative Triple-baggers.
His investment strategy is based on finding undervalued stocks trading at a steep discount to their intrinsic value.

Join InvestorPlace Insights — FREE!
Get actionable advice from our top experts, including the hottest stocks to buy & sell, 401k and retirement tips, market analysis and more!
Recent Articles
Shorts have a heavy bet against Skillz, speculating that user acquisition costs will grow faster than revenue, leading to bigger losses next.
TLRY stock will lose more money for investors as Tilray's losses mount and the stock gets diluted in the longer term.
The acceleration of fuboTV's user growth will increase the growth of its advertising and sports betting revenue, lifting FUBO stock in the process.
Intel will launch a discrete graphics card release that will lead to expanding margins, as it takes on Nvidia and AMD.
When SoFi (NASDAQ:SOFI) posted an unexpected loss from student loan refinancing, the company lost some bullish momentum. Since the disclosure in August, SoFi stock is...