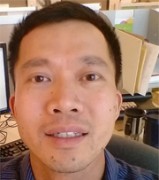 Chris Lau
InvestorPlace Contributor
Chris is an Honors B.Sc graduate (with distinction) in Science and Economics. He holds a PMP (Project Management Professional) designation and is a TipRanks Top 100 Blogger for the last four years (since 2013). His investment strategy is based on finding undervalued stocks trading at a steep discount to their intrinsic value. Chris focuses primarily on the technology, cyclical, and biotechnology sector.

Join InvestorPlace Insights — FREE!
Get actionable advice from our top experts, including the hottest stocks to buy & sell, 401k and retirement tips, market analysis and more!
Recent Articles
Buyers are holding more PLUG stock after it won a $172 million order and Plug Power's addressable market continues to expand.
As markets continue to hit all-time highs, consider taking profits in these stocks to sell before their companies report slowing growth.
Nio's prospects are looking brighter after it introduced hundreds of product updates in its ES8 and launched the EC6.
Improving financials and expanding partnerships bode well for FCEL stock. If things keep happening this way, speculation will pay off.
When considering these seven companies in 2020, should insider buying be one of your deciding factors? The answer just might be yes.