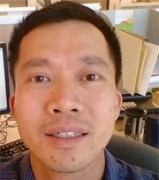 Chris Lau
InvestorPlace Contributor
Chris is an Honors B.Sc graduate (with distinction) in Science and Economics. He holds a PMP (Project Management Professional) designation and is a TipRanks Top 100 Blogger for the last four years (since 2013). His investment strategy is based on finding undervalued stocks trading at a steep discount to their intrinsic value. Chris focuses primarily on the technology, cyclical, and biotechnology sector.

Join InvestorPlace Insights — FREE!
Get actionable advice from our top experts, including the hottest stocks to buy & sell, 401k and retirement tips, market analysis and more!
Recent Articles
Markets are avoiding cannabis stocks, taking Hexo stock lower. What does it take to win back investors when it reports next month?
Uncertainty is a constant risks for biotech stocks. Which ones matter? Some are down so much investors cannot ignore them now.
AMD stock barely fell after reporting lower revenue. Investors are optimistic about AMD's prospects over the next few years.
Bears locked on the weak July delivery numbers NIO posted. August delivery numbers will rise. Plus, a better earnings report is possible.
Alibaba stock reported a strong quarter, as usual. Markets will not react in the short term but those accumulating BABA will be rewarded.
5G deployment is underway. Investors who ignore this trend are missing its potential as 5G growth accelerates in the next few years.
CGC stock sank after its last quarterly earnings report. Its first-quarter report will not impress investors either.
Exxon stock is falling alongside weak oil prices. The more it falls, the better the opportunity for investors.
Micron should have headed towards the $50 level. That ended abruptly because of the trade war. What should MU stock investors do now?
Alphabet stock is undervalued by almost 20%. After the recent technology sector selling, Alphabet may rebound faster.