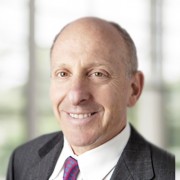 Dan Wiener
Editor, The Independent Adviser for Vanguard Investors
About Dan Wiener
Dan Wiener is editor of The Independent Adviser for Vanguard Investors, a monthly newsletter that has provided in-depth reporting on and guidance for investing in the Vanguard fund family since 1991 and is a five-time winner of the Newsletter Publishers Foundation's editorial excellence award. Dan also edits the newsletter's annual companion publication, the Independent Guide to the Vanguard Funds, which features individual profiles with detailed statistics, analysis and recommendations for each of Vanguard's mutual funds, ETFs and annuities.
Dan's insights and analysis on the Vanguard fund family often appear in leading financial publications such as the Wall Street Journal , Barron's and Forbes. He has also appeared on CNBC, PBS and Bloomberg television.
Dan is also chairman and CEO of Adviser Investments, a money management firm which he co-founded in 1994 in response to numerous requests for his personal supervision over client accounts. In 2013, Barron's ranked Adviser Investments, which now has over $2 billion in assets under management, among the top 25 independent financial advisers in the U.S.
Prior to starting The Independent Adviser for Vanguard Investors, Dan Wiener reported on personal finance for U.S. News & World Report and Fortune magazine. He received a B.S. from Tufts University.

Join InvestorPlace Digest — FREE!
Get the best free advice from the world-class analysts at InvestorPlace... delivered straight to your inbox.
Recent Articles
It has been a rocky start to May in the markets, particularly in the bond market.
The service economy is still expanding but not quickly, and in some respects, it's barely moving forward. Only the employment gauge improved and not by much.
I should warn you that we are probably going to continue to see some weak reports before the turn finds its way into the numbers.
The same benefits that accrue to index fund investors, such as low operating costs and low turnover, can be found at funds run by human managers -- you just have to look for them.
How can we get a teenager to save for retirement? You probably can't. So, my advice is to help them.