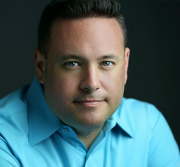 David Cohne
StockNews.com
About David Cohne
David Cohne has 20 years of experience as an investment analyst and writer. Prior to StockNews, David spent eleven years as a Consultant providing outsourced investment research and content to financial services companies, hedge funds, and online publications. He also served as a Consultant and Senior Investment Writer to NextShares Solutions LLC where he provided content on Exchange-Traded Products.
Previously, David was Vice President and Director of Research at The Rankings Service, an independent investment research and consulting firm that scored and ranked mutual fund managers. He also served as Vice President and Senior Analyst at Fundworks Inc, a financial newsletter publishing firm. David started his career in portfolio management at Adviser Investments, an independent wealth management firm. He received an undergraduate degree in Economics at Brandeis University and an MBA from Arizona State University.
David enjoys researching and writing about stocks and the markets. He takes a fundamental quantitative approach in evaluating stocks for readers.

Join InvestorPlace Insights — FREE!
Get actionable advice from our top experts, including the hottest stocks to buy & sell, 401k and retirement tips, market analysis and more!
Recent Articles
The Baby Boomers are getting older, which means investors should consider adding undervalued healthcare stocks to their portfolio.
Value stocks have been underperforming over the past few months, but that is expected to change as the economy continues to recover.
Some investors prefer to buy stocks for the long-term. They should consider these stocks under $100 with sustainable business models.
With the economy humming along and inflation looking temporary, investors should focus on buy-rated growth stocks for their portfolio.
With oil prices staging a rebound, the commodity appears to be headed for a rally, which is why investors should consider top energy stocks.