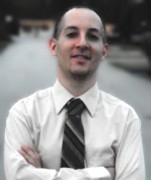 David Moadel
InvestorPlace Contributor
About David Moadel
David Moadel proudly serves as the Chief Analyst and Opportunity Researcher for Portfolio Wealth Global as well as a financial writer for InvestorPlace.com. David is also active on multiple social media platforms, with tens of thousands of followers on YouTube, Twitter, StockTwits, and other popular sites. His YouTube channel educates and informs a loyal crowd of followers on topics ranging from cryptocurrencies to stocks, options, precious metals, bonds, futures, and other areas of finance. With a master's degree in education and decades of investing experience, David has the financial know-how and a passion for teaching that has boosted the bottom line of countless clients. Focusing on data rather than emotions, David is always on the lookout for new pathways to financial freedom. Count on David for wealth-building strategies and resources for investors and traders of all financial backgrounds.

Join Louis Navellier's Market 360 — FREE!
Get Louis Navellier's take on the news and events impacting the market, plus advice on the best stocks to buy & sell now.
Recent Articles
SDC stock may be the target of social media traders, but sensible investors should give the company a checkup before entering a position.
ZEV stock's route to new highs will be powered by prime deals to produce zero-emission buses, powertrains, charging products and more.
REE stock took a beating, but the low share price doesn't reflect future growth based on government funding and technology developments.
The skeptics will fret over a vote allowing more TLRY stock shares to be issued. Yet, this move will give Tilray more financial flexibility.
During the post-SPAC spectacle, EFTR stock be volatile - this should be expected. Still, eFFECTOR's oncology therapies look promising.