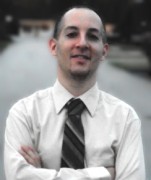 David Moadel
InvestorPlace Contributor
About David Moadel
David Moadel is a financial writer for InvestorPlace.com. He has a master's degree in education and has authored financial content for multiple websites.
David is also active as a social media influencer, with tens of thousands of followers on YouTube, Twitter, StockTwits, and other popular sites. David writes on topics ranging from stocks to cryptocurrencies, options, precious metals, bonds, futures, and other areas of finance.
Focusing on data rather than emotions, David is always on the lookout for new pathways to financial freedom. Count on David for wealth-building strategies and resources for investors and traders of all financial backgrounds.
You can follow David on YouTube, Twitter, StockTwits and LinkedIn.

Join Louis Navellier's Market 360 — FREE!
Get Louis Navellier's take on the news and events impacting the market, plus advice on the best stocks to buy & sell now.
Recent Articles
OPEN stock might look like a good value now because it's cheap. However, there could be more downside ahead amid a weakening housing market.
A big-money activist investor owns a large stake in PYPL stock and seems to want to influence PayPal, but that's not necessarily a bad thing.
DraftKings overcame macroeconomic pressures in the second quarter and delivered Street-beating results. Now, DKNG stock is heading higher.
HYZN stock traders are in a sour mood today as Hyzon Motors not only misses a crucial deadline, but also acknowledges operational issues.
PLTR stock is liked by some analysts but unappreciated by others. That's fine, as a multi-million-dollar contract bodes well for Palantir.