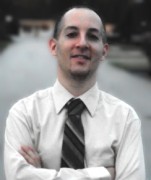 David Moadel
InvestorPlace Contributor
David Moadel proudly serves as the Chief Analyst and Opportunity Researcher for Portfolio Wealth Global as well as a financial writer for InvestorPlace.com. David is also active on multiple social media platforms, with tens of thousands of followers on YouTube, Twitter, StockTwits, and other popular sites. His YouTube channel educates and informs a loyal crowd of followers on topics ranging from cryptocurrencies to stocks, options, precious metals, bonds, futures, and other areas of finance. With a master's degree in education and decades of investing experience, David has the financial know-how and a passion for teaching that has boosted the bottom line of countless clients. Focusing on data rather than emotions, David is always on the lookout for new pathways to financial freedom. Count on David for wealth-building strategies and resources for investors and traders of all financial backgrounds.

Join Louis Navellier's Market 360 — FREE!
Get Louis Navellier's take on the news and events impacting the market, plus advice on the best stocks to buy & sell now.
Recent Articles
Is it problematic to be involved in highly disparate sectors? We'll take a closer look so SBI Energy stock holders can decide for themselves.
The decline in Hexo stock has been relentless, and a prominent politician taking a pro-legalization stance won't save investors now.
You can accumulate American Well stock shares as telehealth will continue to be in high demand as the pandemic plays out through 2021.
As the gaming console war rages on, the big winner in 2020's fourth quarter might just be Nintendo stock holders.
An uptick in lingerie sales failed to help NAKD stock, which is now less than 10 cents per share. That leaves shareholders out in the cold.