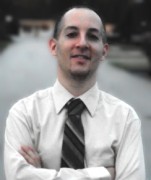 David Moadel
InvestorPlace Contributor
About David Moadel
David Moadel proudly serves as the Chief Analyst and Opportunity Researcher for Portfolio Wealth Global as well as a financial writer for InvestorPlace.com. David is also active on multiple social media platforms, with tens of thousands of followers on YouTube, Twitter, StockTwits, and other popular sites. His YouTube channel educates and informs a loyal crowd of followers on topics ranging from cryptocurrencies to stocks, options, precious metals, bonds, futures, and other areas of finance. With a master's degree in education and decades of investing experience, David has the financial know-how and a passion for teaching that has boosted the bottom line of countless clients. Focusing on data rather than emotions, David is always on the lookout for new pathways to financial freedom. Count on David for wealth-building strategies and resources for investors and traders of all financial backgrounds.

Join Louis Navellier's Market 360 — FREE!
Get Louis Navellier's take on the news and events impacting the market, plus advice on the best stocks to buy & sell now.
Recent Articles
It's frustrating for investors as TTCF stock keeps pulling back from $25, but the company's growth story should soon result in tasty profits.
RKLB stock came crashing back to Earth almost as quickly as it rose, but November should bring fresh space missions and higher share prices.
SOLO stock has been stuck in third gear lately, but the urban driving experience is quickly evolving with new EV commercial deliveries.
AMPL stock went public through a non-traditional route - but that shouldn't be too surprising as Amplitude is far off the beaten path.
JOBY stock just can't seem to get off the ground, but there's plenty of room to fly in the burgeoning sustainable mobility market.