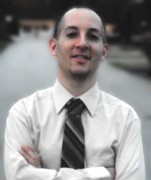 David Moadel
InvestorPlace Contributor
David Moadel proudly serves as the Chief Analyst and Opportunity Researcher for Portfolio Wealth Global as well as a financial writer for InvestorPlace.com. David is also active on multiple social media platforms, with tens of thousands of followers on YouTube, Twitter, StockTwits, and other popular sites. His YouTube channel educates and informs a loyal crowd of followers on topics ranging from cryptocurrencies to stocks, options, precious metals, bonds, futures, and other areas of finance. With a master's degree in education and decades of investing experience, David has the financial know-how and a passion for teaching that has boosted the bottom line of countless clients. Focusing on data rather than emotions, David is always on the lookout for new pathways to financial freedom. Count on David for wealth-building strategies and resources for investors and traders of all financial backgrounds.

Join Louis Navellier's Market 360 — FREE!
Get Louis Navellier's take on the news and events impacting the market, plus advice on the best stocks to buy & sell now.
Recent Articles
You might enjoy some sweet profits with a long position in Kandi Technologies stock, an unusual but compelling electric-car investment.
Probably because it's not a buzzworthy coronavirus stock, you might not hear much about OCGN stock but it still has strong upside potential.
With proper timing, investors can take advantage of fluctuations in PLUG stock as the company moves forward with clean-fuel innovations.
It's likely that LUV stock will return to its pre-pandemic levels at some point. However, there's no quick timeline for this to happen.
Looking for generous dividend payouts? Check the energy sector. And if you don't own KMI stock yet, now's a great time to consider it.