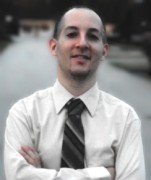 David Moadel
InvestorPlace Contributor
About David Moadel
David Moadel is a financial writer for InvestorPlace.com. He has a master's degree in education and has authored financial content for multiple websites.
David is also active as a social media influencer, with tens of thousands of followers on YouTube, Twitter, StockTwits, and other popular sites. David writes on topics ranging from stocks to cryptocurrencies, options, precious metals, bonds, futures, and other areas of finance.
Focusing on data rather than emotions, David is always on the lookout for new pathways to financial freedom. Count on David for wealth-building strategies and resources for investors and traders of all financial backgrounds.
You can follow David on YouTube, Twitter, StockTwits and LinkedIn.

Join Louis Navellier's Market 360 — FREE!
Get Louis Navellier's take on the news and events impacting the market, plus advice on the best stocks to buy & sell now.
Recent Articles
Even as Teladoc extends benefits to some of its members, TDOC stock investors are evidently keeping their cool and holding shares in a range.
As Inspira Technologies advances a new blood sensor with the potential to change patient outcomes, IINN stock is quickly heading north.
ZOM stock is on the rise as Zomedica acquires crucial technology that will provide veterinarians with enhanced diagnostic imaging quality.
RKT stock is rocketing higher today as a big bank analyst expects Rocket Companies to prevail despite difficult market conditions.
GTLB stock is catching a much-needed bid today. GitLab's bottom-line outlook appears to be better than some traders had anticipated.