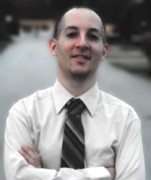 David Moadel
David Moadel proudly serves as the Chief Analyst and Opportunity Researcher for Portfolio Wealth Global as well as a financial writer for InvestorPlace.com. David is also active on multiple social media platforms, with tens of thousands of followers on YouTube, Twitter, StockTwits, and other popular sites. His YouTube channel educates and informs a loyal crowd of followers on topics ranging from cryptocurrencies to stocks, options, precious metals, bonds, futures, and other areas of finance. With a master's degree in education and decades of investing experience, David has the financial know-how and a passion for teaching that has boosted the bottom line of countless clients. Focusing on data rather than emotions, David is always on the lookout for new pathways to financial freedom. Count on David for wealth-building strategies and resources for investors and traders of all financial backgrounds.

Join Louis Navellier's Market 360 — FREE!
Get Louis Navellier's take on the news and events impacting the market, plus advice on the best stocks to buy & sell now.
Recent Articles
Wednesday's three big stocks are "mavericks" that go their own way - and that just might be a good thing.
Tuesday's big stock charts feature three companies that are contributing, in their own ways, to the fight against the coronavirus.
Ready to cash in on the global demand for safe havens? These resource stocks offer strong opportunities as the gold rush of 2020 gets under way.
Tesla's ambitions won't be enough to save TSLA stock from struggling. Here's what prospective investors need to consider right now.
United Airlines and other similar companies will likely continue to struggle. As such, it's not safe to own UAL stock until circumstances change.