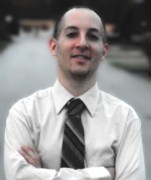 David Moadel
InvestorPlace Contributor
David Moadel proudly serves as the Chief Analyst and Opportunity Researcher for Portfolio Wealth Global as well as a financial writer for InvestorPlace.com. David is also active on multiple social media platforms, with tens of thousands of followers on YouTube, Twitter, StockTwits, and other popular sites. His YouTube channel educates and informs a loyal crowd of followers on topics ranging from cryptocurrencies to stocks, options, precious metals, bonds, futures, and other areas of finance. With a master's degree in education and decades of investing experience, David has the financial know-how and a passion for teaching that has boosted the bottom line of countless clients. Focusing on data rather than emotions, David is always on the lookout for new pathways to financial freedom. Count on David for wealth-building strategies and resources for investors and traders of all financial backgrounds.

Join Louis Navellier's Market 360 — FREE!
Get Louis Navellier's take on the news and events impacting the market, plus advice on the best stocks to buy & sell now.
Recent Articles
OGI stock is one of the most volatile cannabis stocks. Yet, if you can handle the roller coaster ride, a small position might be justified.
For biotech sector investors, a regulatory green light can boost their spirits - and there's good news on that front for OCGN stock holders.
If you view cryptocurrency as the future of money, then ARBKF stock is one way to benefit from the emergence of crypto and the blockchain.
If you were waiting on the sidelines to grab shares of CRSR stock, the irrational market just gave you a reason to get in.
If you're seeking to capitalize in the burgeoning lidar market, there are only a handful of choices. MVIS stock is among the best of them.