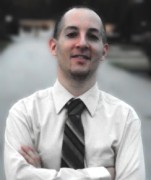 David Moadel
InvestorPlace Contributor
Expertise:
Stocks, Options, Precious metals, Bitcoin, Altcoins
Education:
Master's degree in education from the American College of Education, Bachelor's degree in education from Florida Atlantic University, Associate's degree in liberal arts from Palm Beach Community College
About David:
David Moadel is a financial writer for InvestorPlace.com. He has a master's degree in education and has authored financial content for multiple websites.
David is also active as a social media influencer, with tens of thousands of followers on YouTube, Twitter, StockTwits, and other popular sites. David writes on topics ranging from stocks to cryptocurrencies, options, precious metals, bonds, futures, and other areas of finance.
Focusing on data rather than emotions, David is always on the lookout for new pathways to financial freedom. Count on David for wealth-building strategies and resources for investors and traders of all financial backgrounds.
You can follow David on YouTube, Twitter, StockTwits and LinkedIn.