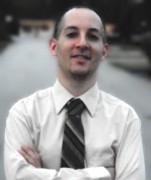 David Moadel
InvestorPlace Contributor
David Moadel proudly serves as the Chief Analyst and Opportunity Researcher for Portfolio Wealth Global as well as a financial writer for InvestorPlace.com. David is also active on multiple social media platforms, with tens of thousands of followers on YouTube, Twitter, StockTwits, and other popular sites. His YouTube channel educates and informs a loyal crowd of followers on topics ranging from cryptocurrencies to stocks, options, precious metals, bonds, futures, and other areas of finance. With a master's degree in education and decades of investing experience, David has the financial know-how and a passion for teaching that has boosted the bottom line of countless clients. Focusing on data rather than emotions, David is always on the lookout for new pathways to financial freedom. Count on David for wealth-building strategies and resources for investors and traders of all financial backgrounds.

Join Louis Navellier's Market 360 — FREE!
Get Louis Navellier's take on the news and events impacting the market, plus advice on the best stocks to buy & sell now.
Recent Articles
Sure, people love to watch a train wreck and the world of crypto has plenty of those -- but if you're serious about profits, stick to Bitcoin.
In the wake of a potentially game-changing business combination, STEM stock can get the stakeholders off the grid and into the green.
EVBox won't be the first publicly tradable charging station business, but it could still be successful, and TPGY stock has room to run.
Coupang isn't known to many American traders, but CPNG stock could grow rapidly along with the burgeoning Korean online retail market.
The market generally reacted positively to a recent data release, but AMC stock holders should read the fine print and act accordingly.