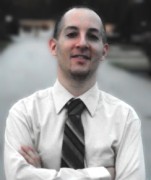 David Moadel
David Moadel proudly serves as the Chief Analyst and Opportunity Researcher for Portfolio Wealth Global as well as a financial writer for InvestorPlace.com. David is also active on multiple social media platforms, with tens of thousands of followers on YouTube, Twitter, StockTwits, and other popular sites. His YouTube channel educates and informs a loyal crowd of followers on topics ranging from cryptocurrencies to stocks, options, precious metals, bonds, futures, and other areas of finance. With a master's degree in education and decades of investing experience, David has the financial know-how and a passion for teaching that has boosted the bottom line of countless clients. Focusing on data rather than emotions, David is always on the lookout for new pathways to financial freedom. Count on David for wealth-building strategies and resources for investors and traders of all financial backgrounds.

Join InvestorPlace Insights — FREE!
Get actionable advice from our top experts, including the hottest stocks to buy & sell, 401k and retirement tips, market analysis and more!
Recent Articles
Media headlines are designed to scare you. That doesn't mean you have to dump your CAT stock shares.
Zillow stock may be attracting some attention thanks to the "wow" factor in more than doubling revenue in Q3 2019. However, investors should really pay attention to the red ink on per-share profitability.
Next-generation products will continue to drive growth for AMD stock.
We're seeing some big movers in cannabis now. Could ACB stock outperform them all?
Are you considering QCOM stock now? Here's why it's a bit too late to grab Qualcomm as it reaches new highs.