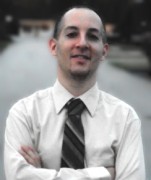 David Moadel
InvestorPlace Contributor
About David Moadel
David Moadel proudly serves as the Chief Analyst and Opportunity Researcher for Portfolio Wealth Global as well as a financial writer for InvestorPlace.com. David is also active on multiple social media platforms, with tens of thousands of followers on YouTube, Twitter, StockTwits, and other popular sites. His YouTube channel educates and informs a loyal crowd of followers on topics ranging from cryptocurrencies to stocks, options, precious metals, bonds, futures, and other areas of finance. With a master's degree in education and decades of investing experience, David has the financial know-how and a passion for teaching that has boosted the bottom line of countless clients. Focusing on data rather than emotions, David is always on the lookout for new pathways to financial freedom. Count on David for wealth-building strategies and resources for investors and traders of all financial backgrounds.

Join Louis Navellier's Market 360 — FREE!
Get Louis Navellier's take on the news and events impacting the market, plus advice on the best stocks to buy & sell now.
Recent Articles
NVAX stock just came down to an attractive price, and the future looks bright as Novavax continues its expansion into international markets.
It's exciting to witness LCID stock staging a comeback, no doubt about that. Yet caution is advised as Lucid's financials aren't firm yet.
In a perfect world, Ethereum and other crypto prices wouldn't be influenced by central banks. In the real world, however, the Fed matters.
With Twitter swinging the ban hammer, there may be better investment opportunities than TWTR stock as new media platforms offer alternatives.
Sure, it was fun to watch the ISIG stock shorts get hammered. Now, however, it's time to step back and see if Insignia Systems passes muster.