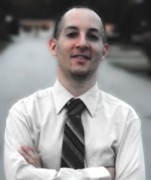 David Moadel
InvestorPlace Contributor
About David Moadel
David Moadel proudly serves as the Chief Analyst and Opportunity Researcher for Portfolio Wealth Global as well as a financial writer for InvestorPlace.com. David is also active on multiple social media platforms, with tens of thousands of followers on YouTube, Twitter, StockTwits, and other popular sites. His YouTube channel educates and informs a loyal crowd of followers on topics ranging from cryptocurrencies to stocks, options, precious metals, bonds, futures, and other areas of finance. With a master's degree in education and decades of investing experience, David has the financial know-how and a passion for teaching that has boosted the bottom line of countless clients. Focusing on data rather than emotions, David is always on the lookout for new pathways to financial freedom. Count on David for wealth-building strategies and resources for investors and traders of all financial backgrounds.

Join Louis Navellier's Market 360 — FREE!
Get Louis Navellier's take on the news and events impacting the market, plus advice on the best stocks to buy & sell now.
Recent Articles
With the summertime hype cycle in the rear-view mirror, it's time to pivot from defunct TRCH stock to high-value MMAT stock.
SNDL stock can be frustrating to hold, but stay the course as a value-added acquisition will enlarge Sundial's retail operations network.
Wells' customers might not appreciate losing their personal loans, but WFC stock holders should enjoy the shares returns.
It understandable if some GEO stock holders don't appreciate the dividend suspension. Still, there are reasons to hold your shares now.
Since the Bitcoin price has been cut in half, investors may be fearful. Yet, it's during times of peak capitulation that opportunities arise.