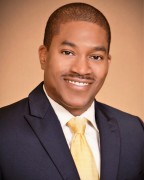 Emmanuel Henson
Manny's focus is deep fundamental analysis, finding the story behind the story, and considering the contrarian view of down-trodden stocks. He personally trades equities, options and futures, and was a broker for over 12 years.
Currently, He provides outsource human resource development solutions for small and mid-sized businesses.

Join InvestorPlace Insights — FREE!
Get actionable advice from our top experts, including the hottest stocks to buy & sell, 401k and retirement tips, market analysis and more!
Recent Articles
If Nikola stock can navigate the credit environment, and stay narrowly focused, it has an opportunity to do well in the long run.
Covid-19 has sped up the adoption of DocuSign's products -- meaning DocuSign stock still has room left to grow.
Headlines have investors worried about Chinese stocks, but Alibaba stock has the strength to keep going regardless.
United Airlines stock is shoring up its balance sheet in some great ways, but demand needs to return for it to soar.
The management team for Wells Fargo Stock is making smart moves, but the headwinds mean you should be wary before getting into WFC.