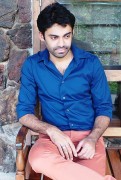 Faisal Humayun
About Faisal Humayun
Faisal Humayun is a senior research analyst with 12 years of experience in the field of equity, credit, industry and economic research. While working as a senior analyst, he has been involved in financial modelling, valuation analysis and credit rating.
As a freelancer, Faisal has authored over 1,300 articles for various publications that include Seeking Alpha, GuruFocus, Motley Fool, Trading Ideas and Red Pulse. His primary focus is on fundamental analysis using the top-down as well as bottom-up approach to stock selection.
Faisal is also an active trader with focus on price action trading strategy. A combination of long-term investing and short-term trading has produced decent results in a decade long exposure to equity markets. However, his favorite asset class is precious metals.

Join InvestorPlace Insights — FREE!
Get actionable advice from our top experts, including the hottest stocks to buy & sell, 401k and retirement tips, market analysis and more!
Recent Articles
With markets jittery due to a potential crisis in China, here are four low beta stocks to buy for portfolio protection and dividends.
These seven growth stocks are worth considering for potential multi-fold returns, as the firms are in industries with positive tailwinds.
Roku stock looks attractive for investors after a meaningful correction. The company should benefit from the strong growth of its ARPU.
LCID stock looks attractive after an extended period of consolidation. Commencement of deliveries likely to be an upside catalyst.
With the likely Fed tapering in December, consider these stocks to buy with low volatility and attractive dividend yields.