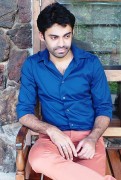 Faisal Humayun
About Faisal Humayun
Faisal Humayun is a senior research analyst with 12 years of experience in the field of equity, credit, industry and economic research. While working as a senior analyst, he has been involved in financial modelling, valuation analysis and credit rating.
As a freelancer, Faisal has authored over 1,300 articles for various publications that include Seeking Alpha, GuruFocus, Motley Fool, Trading Ideas and Red Pulse. His primary focus is on fundamental analysis using the top-down as well as bottom-up approach to stock selection.
Faisal is also an active trader with focus on price action trading strategy. A combination of long-term investing and short-term trading has produced decent results in a decade long exposure to equity markets. However, his favorite asset class is precious metals.

Join InvestorPlace Insights — FREE!
Get actionable advice from our top experts, including the hottest stocks to buy & sell, 401k and retirement tips, market analysis and more!
Recent Articles
These cryptos have seen daily price actions that would bring the FOMO out in any investor. While volatile, they offer great real world uses.
These stocks to buy will protect your portfolio with a debt-ceiling standoff likely to negatively impact market sentiments.
The speculative rally in CEI stock seems to be over. There are too many uncertainties regarding the company's revenue growth potential.
As Bitcoin rises, so does the rest of the crypto market. However, these cryptos to buy offer more compelling long-term use cases.
TLRY stock looks attractive after a deep correction. A big addressable market and focus on medicinal cannabis are growth catalysts.