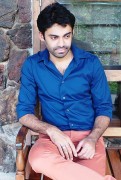 Faisal Humayun
Faisal Humayun is a senior research analyst with 12 years of experience in the field of equity, credit, industry and economic research. While working as a senior analyst, he has been involved in financial modelling, valuation analysis and credit rating.
As a freelancer, Faisal has authored over 1,300 articles for various publications that include Seeking Alpha, GuruFocus, Motley Fool, Trading Ideas and Red Pulse. His primary focus is on fundamental analysis using the top-down as well as bottom-up approach to stock selection.
Faisal is also an active trader with focus on price action trading strategy. A combination of long-term investing and short-term trading has produced decent results in a decade long exposure to equity markets. However, his favorite asset class is precious metals.

Join InvestorPlace Insights — FREE!
Get actionable advice from our top experts, including the hottest stocks to buy & sell, 401k and retirement tips, market analysis and more!
Recent Articles
I'm not positive that SQ stock is committed to this downtrend. The further integration of Weebly could be a much-needed boost for Square.
FedEx stock to trend lower on economic headwinds. However, valuations getting attractive and long-term growth triggers are intact.
Weak economic growth has resulted in weak carload and intermodal volumes. CSX stock can trend lower if weakness persists into 2020.
Competition from Intel and a pricing war will hurt AMD stock. Weak economic growth will also likely weigh on AMD stock price.
Investments in the electric vehicle segment will likely boost Ford stock. Liquidity remains comfortable with any major credit stress unlikely.