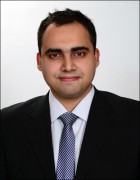 Faizan Farooque
Faizan Farooque is an enthusiast at heart. A former analyst with S&P Global Market Intelligence, he lets the data do the talking but is not afraid to look beyond the numbers and find hidden gems that the market can often ignore. An optimist at heart, he believes in looking at the long-term growth story of a company and then deciding on whether it merits a place in your portfolio. Although he isn't partial to any sector, REITs are his first love.

Join InvestorPlace Insights — FREE!
Get actionable advice from our top experts, including the hottest stocks to buy & sell, 401k and retirement tips, market analysis and more!
Recent Articles
These quantum glass stocks are a great way to gain greater exposure to an EV segment that has so far flown under the radar.
The Hindenburg Research report exposed several chinks in the EV maker's armor, and NKLA stock will continue its slide to bear the brunt.
Nokia stock is making a hash of a perfectly good situation, losing contracts, missing estimates, and refusing to reinstate its dividend.
SOLO stock is a risk worth taking since the EV automaker's unique design is tailor-made for a post-pandemic world.
Although monthly dividend stocks are usually considered a safe investment, these three companies are in serious trouble due to the pandemic.