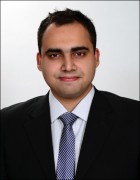 Faizan Farooque
About Faizan Farooque
Faizan Farooque is an enthusiast at heart. A former analyst with S&P Global Market Intelligence, he lets the data do the talking but is not afraid to look beyond the numbers and find hidden gems that the market can often ignore. An optimist at heart, he believes in looking at the long-term growth story of a company and then deciding on whether it merits a place in your portfolio. Although he isn't partial to any sector, REITs are his first love.

Join InvestorPlace Insights — FREE!
Get actionable advice from our top experts, including the hottest stocks to buy & sell, 401k and retirement tips, market analysis and more!
Recent Articles
Even though SOFI stock is riding high, there is still plenty of momentum left for this one, considering the financial ecosystem put in place.
Several penny stocks out there have done very well recently but these three biotechs are waiting for positive FDA news to soar higher.
Meme stocks are often fraught with risk and volatility, but these seven companies offer exciting, forward-looking business models.
Penny stocks carry risk, but they offer substantial upside considering they trade at very conservative price multiples versus growth stocks.
Cardano is one of the many altcoins out there looking for attention. But its utility puts it in the league of Bitcoin and Ethereum.