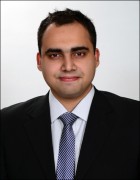 Faizan Farooque
Faizan Farooque is an enthusiast at heart. A former analyst with S&P Global Market Intelligence, he lets the data do the talking but is not afraid to look beyond the numbers and find hidden gems that the market can often ignore. An optimist at heart, he believes in looking at the long-term growth story of a company and then deciding on whether it merits a place in your portfolio. Although he isn't partial to any sector, REITs are his first love.

Join InvestorPlace Insights — FREE!
Get actionable advice from our top experts, including the hottest stocks to buy & sell, 401k and retirement tips, market analysis and more!
Recent Articles
JBLU stock will rally because the airline has implemented intelligent strategies that will ensure long-term success and profitability.
Although the underlying airliner industry isn't quite favorable, DAL stock is better supported than its competition thanks to Delta's comparatively robust financials.
TLRY stock is down over 97% in under two years, and there's no stopping the free fall as the company struggles on multiple fronts.
A combination of uncertainty surrounding cruise lines, a weak balance sheet and a stressed outlook makes RCL stock too risky right now.
Snap stock rallied after a better-than-expected first-quarter earnings report. However, there are fundamental issues that the company will need to address before it can hope to have sustained wins in the stock market. Specifically, Snap is struggling because it has a one-dimensional approach to its platform. Unless that changes, the stock will remain the riskiest in the social media space.