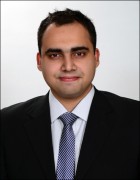 Faizan Farooque
About Faizan Farooque
Faizan is an experienced finance professional with over seven years of strong experience analyzing financial reports, identifying strategic investment opportunities, and assessing market risk. A qualified chartered accountant, he started his professional career at PricewaterhouseCoopers and Deloitte before moving onto a financial journalism role at S&P Global Market Intelligence.
He has several years of experience evaluating company portfolios, interviewing corporate management teams, and identifying the overall financial worth of companies. During his time with S&P Global Market Intelligence, Faizan was responsible for creating data-driven articles that were a mix of hard-nosed journalism and equity research and analysis of the S&P Global Capital IQ platform, Kensho, and a host of other platforms owned by the market intelligence company.
Reviewing detailed financial reports and filings and analyzing statements to cultivate a more intricate understanding of companies is something he enjoyed doing during his time with the company.
Faizan then worked at Simply Wall St, a fully automated, algorithm-powered news site headquartered in Sydney, Australia. His responsibilities included creating and coding content models, developing systematic analysis of listed stocks, and developing and maintaining backend analysis infrastructure.
With his experience in equity and portfolio analysis, combined with an inherent understanding of market trends and forecasts, he is now writing stock analysis pieces for InvestorPlace and TipRanks.
Check out what he's written by clicking on his Muck Rack and if you want to read his work on TipRanks, click here.

Join InvestorPlace Insights — FREE!
Get actionable advice from our top experts, including the hottest stocks to buy & sell, 401k and retirement tips, market analysis and more!
Recent Articles
It's difficult to predict the future, but it's important to plan ahead. This article will explore how to prepare for a recession.
NEGG stock became one of the most popular meme plays last year. It's also risky, so be careful if you're planning on investing in it.
PayPal stock has been on a roller coaster ride for the past few years. But despite the recent troubles, it is a solid long-term investment.
It's difficult to predict the trajectory of HYMC stock due to a lack of positive catalysts and its status as a meme play.
Reddit is one of the most popular sites on the internet, meaning Reddit stocks like TLRY, AAPL, and WBD are companies you cannot ignore.