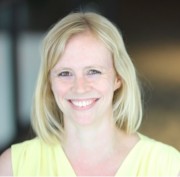 Jamie Johnson
Jamie Johnson is a Kansas City-based freelance writer who writes about finance and business. She covers a variety of personal finance topics including trading, investing, loans, and credit.
In addition to writing for InvestorPlace, her work has been featured on GOBankingRates, Yahoo Finance, Business Insider, and CO by U.S. Chamber of Commerce.

Join InvestorPlace Insights — FREE!
Get actionable advice from our top experts, including the hottest stocks to buy & sell, 401k and retirement tips, market analysis and more!
Recent Articles
SPCE stock was hoping this would be the year when it launched its first commercial space flight. Here's how COVID-19 will derail that plan.
Ford is facing a decline in revenue after shutting down its factories. Here are three reasons F stock should be able to bounce back.
CHK stock could be heading to zero, and given the company's debt, that probably would have been the case even without the pandemic.
Although the market fallout has raised serious concerns, over the long run, it's merely bringing great discounts to strong investments like AMD stock.
2020 hasn't been a breakthrough year for Aurora and the stock recently hit a 52-week low. Here are four things to know about Aurora stock.