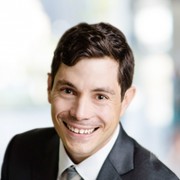 Jeff DeMaso
Editor/Research Director, The Independent Adviser for Vanguard Investors
About Jeff DeMaso
Jeff DeMaso works directly with Dan Wiener to research and write the award-winning Independent Adviser for Vanguard Investors newsletter, as well as its annual companion publication, the Independent Guide to the Vanguard Funds, a reference book profiling each of Vanguard's mutual funds, ETFs and annuities with detailed statistics, analysis and recommendations.
Jeff also leads the analyst team for Adviser Investments, LLC, helping to oversee $2.7 billion in assets. Prior to that, Jeff helped manage the research team of Kobren Insight Management from 2005 until its 2011 acquisition by Adviser Investments. Jeff graduated magna cum laude from Tufts University with a B.A. in economics in 2006, holds the Chartered Financial Analyst designation and is a member of the CFA Institute and the Boston Security Analysts Society.

Join InvestorPlace Digest — FREE!
Get the best free advice from the world-class analysts at InvestorPlace... delivered straight to your inbox.
Recent Articles
Now's a compelling time to trim a little from U.S. stocks to invest abroad. These are the best Vanguard international funds for the job.
Contrarian plays aren't for everyone, but if you have the stomach to leave the herd behind, consider Vanguard ETFs VHT, VGK and VWO.
Vanguard is seeing billions of dollars sloshing into and out of its money market funds (VMMXX and VMFXX). Here's what you need to know.
The S&P 500 and Dow Jones are a year removed from their all-time highs, but investors shouldn't be concerned -- they should be buying.
'Sell in May and go away' not only has a low success rate, but it also ensures that taxes will cut heavily into your gains.