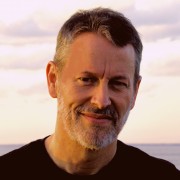 Kent Thune
InvestorPlace Contributor
Kent Thune is a Certified Financial Planner and owner of Atlantic Capital Investments, LLC, an independent, fee-only, registered investment advisory firm located in Hilton Head Island, S.C. He has more than 15 years of experience managing money for clients throughout the United States and has been a financial writer for several years. His financial philosophy is rooted in the idea that "life is not about making money; money is about making a life."
You can read more of Kent's musings on mind, money, and mastery of life at his blog, The Financial Philosopher, or follow him on Twitter at @ThinkersQuill.

Join InvestorPlace Insights — FREE!
Get actionable advice from our top experts, including the hottest stocks to buy & sell, 401k and retirement tips, market analysis and more!
Recent Articles
SPDR Gold Shares (GLD) is one of the best ETFs in 2019 and 2020 because of slowing economies and growing uncertainty around the globe.
The best Fidelity funds for 2019 include a diversified set of mutual funds to prepare your portfolio for volatility and rising interest rates.
The GLD ETF crushed the S&P 500 in Q2. Will the trend continue in the second half of 2019 and lead GLD to the Best ETFs title?
The best Vanguard funds for 2019 will be those that can perform in an uncertain environment of slow growth and rising rates.
Economic growth is slowing, and these are some of the best ETFs for investors to consider for this shift of mode.