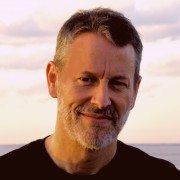 Kent Thune
InvestorPlace Contributor
About Kent Thune
Kent Thune, CFP, is a financial professional that helps individuals and businesses achieve their goals through a variety of delivery methods, including investment advice, financial planning and writing. Kent is the owner of a registered investment advisory firm, Atlantic Capital Investments, LLC, and has been providing investment management services for clients all around the U.S. for 22 years. Although he shares his best ideas with his clients, Kent has been writing on mutual funds, ETFs, and capital markets for more than 10 years and has been published at some of the world's most widely read websites, such as Seeking Alpha, Kiplinger, MarketWatch, The Motley Fool, The Balance, and InvestorPlace.

Join InvestorPlace Insights — FREE!
Get actionable advice from our top experts, including the hottest stocks to buy & sell, 401k and retirement tips, market analysis and more!
Recent Articles
Long-term growth funds make smart additions to any portfolio built for the potential to outperform the major market indices in the long run.
Whether you're looking for reliable and growing dividends, or you seek high yields, you may find something you like with these dividend ETFs.
With Q1 2021 in the rear view, the winners of 2020 are beginning to lose their shine as these ETFs are looking good for Q2 and beyond.
Now is a good time to review your portfolio to be sure you have the best ETFs and mutual funds for rising interest rates.
Inflation could become a real problem for the market. Now is a good time to consider these ETFs to buy for inflation.