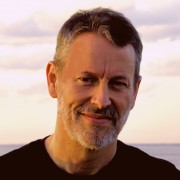 Kent Thune
InvestorPlace Contributor
Kent Thune is a Certified Financial Planner and owner of Atlantic Capital Investments, LLC, an independent, fee-only, registered investment advisory firm located in Hilton Head Island, S.C. He has more than 15 years of experience managing money for clients throughout the United States and has been a financial writer for several years. His financial philosophy is rooted in the idea that "life is not about making money; money is about making a life."
You can read more of Kent's musings on mind, money, and mastery of life at his blog, The Financial Philosopher, or follow him on Twitter at @ThinkersQuill.

Join InvestorPlace Insights — FREE!
Get actionable advice from our top experts, including the hottest stocks to buy & sell, 401k and retirement tips, market analysis and more!
Recent Articles
We did the research to find 7 of the cheapest index funds on the market. Not only are these ETFs super cheap but they are high quality funds.
A post-coronavirus economy is in sight and the world is raring to emerge into normalcy. This means that now could be an opportune time to take a look at the best vice ETFs to buy and cash in on pent up demand for sinful behavior.
Index funds can be smart investment vehicles for investors who want to minimize risk. These seven ETFs are some of the best choices for this objective.
For best ETFs in 2020, slow economic progress and market uncertainty point toward sector rotation from riskier sectors into consumer staples.
XLP's holdings enable you to participate in market upside while minimizing downside potential, which makes it one of the best ETFs this year.