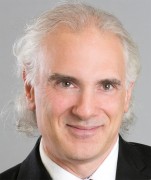 Lou Carlozo
InvestorPlace Contributor
Lou Carlozo is Editor In Chief at Qwoted, a source platform for finance journalists, and host/creator of Bankadelic, a financial services podcast. Through 2019, he served as managing editor at the Bank Administration Institute and an investment writer at U.S. News & World Report. A Pulitzer Prize finalist (team reporting), his work has appeared in Reuters, the Chicago Tribune, Los Angeles Times, Yahoo Finance, MSN, AICPA magazines and publications across the world; his multi-media journalism credits include BBC radio, Investigation Discovery TV, AOL and an Archie cartoon where he appeared as himself. Lou is also a professional musician, producer/composer and recording studio owner. He resides in Chicago with his wife and two children.

Join InvestorPlace Insights — FREE!
Get actionable advice from our top experts, including the hottest stocks to buy & sell, 401k and retirement tips, market analysis and more!
Recent Articles
The Chinese coffee giant defaulted on a major loan and fudged its sales, making Luckin stock untouchable until reform is beyond a doubt.
Already in financial distress, SRNE stock has too much riding on a Covid-19 spit test that lags far behind one released by Yale University.
If you can't recall what you were doing right about now in 2004, don't worry as we'll give you a nudge: It was the last...
There's no company profit to support WKHS stock. But electric vehicles are transportation's future, which makes it worth a closer look.
Before the novel coronavirus, there was little to recommend CCL stock. Now, it's an imperiled investment in an endangered industry.