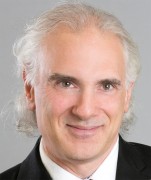 Lou Carlozo
InvestorPlace Contributor
Lou Carlozo is Editor In Chief at Qwoted, a source platform for finance journalists, and host/creator of Bankadelic, a financial services podcast. Through 2019, he served as managing editor at the Bank Administration Institute and an investment writer at U.S. News & World Report. A Pulitzer Prize finalist (team reporting), his work has appeared in Reuters, the Chicago Tribune, Los Angeles Times, Yahoo Finance, MSN, AICPA magazines and publications across the world; his multi-media journalism credits include BBC radio, Investigation Discovery TV, AOL and an Archie cartoon where he appeared as himself. Lou is also a professional musician, producer/composer and recording studio owner. He resides in Chicago with his wife and two children.

Join InvestorPlace Insights — FREE!
Get actionable advice from our top experts, including the hottest stocks to buy & sell, 401k and retirement tips, market analysis and more!
Recent Articles
So for now -- despite its tepid performance of late and my lingering concerns about its ESG track record -- Amazon.com stays in my portfolio. I take umbrage in the fact that it's bringing a lot of good into people's lives, too. And that 32 out of 32 analysts, according to TipRanks, call it a buy. 
GOEV stock has slid by 50% since going public in December. That leaves EV maker Canoo in a bind as it works to get its vehicles on the road.
NAKD stock may be a vicim of its sector. Fashion is notoriously fickle. Tastes change. Brands get blackballed or relegated to thrift shop clearance for no rational reason. But if Beyonce, Justin Timberlake or even a mitten-clad Bernie Sanders sport your stuff, it's a license to print money. Turns out Wall Street and the fashion runway aren't so different after all.
BFT stock has stalled for months. And Foley Trasimene Acquisition II Corp., which will fund Paysafe, must endure SPAC scrutiny.
WKHS stock was pegged to a $6 billion Postal Service contract it was favored to win, but lost. But for Workhorse Group, it's not game over.