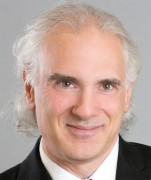 Lou Carlozo
InvestorPlace Contributor
Lou Carlozo is Editor In Chief at Qwoted, a source platform for finance journalists, and host/creator of Bankadelic, a financial services podcast. Through 2019, he served as managing editor at the Bank Administration Institute and an investment writer at U.S. News & World Report. A Pulitzer Prize finalist (team reporting), his work has appeared in Reuters, the Chicago Tribune, Los Angeles Times, Yahoo Finance, MSN, AICPA magazines and publications across the world; his multi-media journalism credits include BBC radio, Investigation Discovery TV, AOL and an Archie cartoon where he appeared as himself. Lou is also a professional musician, producer/composer and recording studio owner. He resides in Chicago with his wife and two children.

Join InvestorPlace Insights — FREE!
Get actionable advice from our top experts, including the hottest stocks to buy & sell, 401k and retirement tips, market analysis and more!
Recent Articles
Analysts and investors love Plug Power stock, but it's far overvalued, making the hydrogen fuel cell company a speculative bet.
WFC stock is an investment in a company that failed to do right by its employees, regulators and consumers and has yet to make proper amends.
EV maker Workhorse Group and its WKHS stock have suffered employee illness and supply chain setbacks. But an upswing is in the making.
The Chinese automaker and its Nio stock don't have to tough out a struggling American economy to succeed into 2021.
A Joe Biden election victory gave a major lift to cannabis players, including CGC stock. Now the company needs to make that uptick take hold.