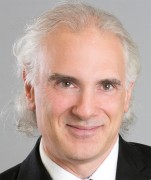 Lou Carlozo
InvestorPlace Contributor
Lou Carlozo is Editor In Chief at Qwoted, a source platform for finance journalists, and host/creator of Bankadelic, a financial services podcast. Through 2019, he served as managing editor at the Bank Administration Institute and an investment writer at U.S. News & World Report. A Pulitzer Prize finalist (team reporting), his work has appeared in Reuters, the Chicago Tribune, Los Angeles Times, Yahoo Finance, MSN, AICPA magazines and publications across the world; his multi-media journalism credits include BBC radio, Investigation Discovery TV, AOL and an Archie cartoon where he appeared as himself. Lou is also a professional musician, producer/composer and recording studio owner. He resides in Chicago with his wife and two children.

Join InvestorPlace Insights — FREE!
Get actionable advice from our top experts, including the hottest stocks to buy & sell, 401k and retirement tips, market analysis and more!
Recent Articles
Yeah, watch QS stock double as the ink dries here. I don't care; I'd relish being wrong. What I can't tolerate is steering you wrong. Take your investment dollars somewhere else.
The biggest money maker fueling AMZN stock by far is cloud-giant AWS. Now, the man who built that business into a juggernaut's juggernaut will take the reins from Jeff Bezos.
While Nio's share price run-up screams of selloff, any such move is more an exercise in profit taking than company breaking. It's worth more than twice as much as Ford, after all.
Loud, volatile, impossible to ignore, surrounded by mythology and making enough headlines to make all its competitors jealous, bitcoin is without question the Donald Trump of cryptocurrencies.
Our electric vehicle stocks all-star list includes Chinese automakers, a fuel cell leader and an industry pioneer led by a billionaire.