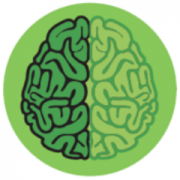 Left Brain Investment Research
Left Brain Investment Research
About Left Brain Investment Research
Left Brain Investment Research provides high-return investment reports for investment advisors, asset managers, hedge funds, brokerage firms, investment banks, and portfolio managers seeking independent investment analysis. For more information, please visit www.leftbrainir.com or contact Freddy Garcia at (630) 517-9298 / freddyg@leftbrainwm.com.
About Left Brain Capital Management
Left Brain Capital Management is an independent investment management firm founded by Noland Langford in 2014. The firm serves high net worth individuals and is guided by differentiated thinking to the mainstream investment ethos that prevails today. The Left Brain Capital Appreciation Fund is designed to maximize returns by focusing on a concentrated portfolio that is long biased. Using a proprietary system, the fund chooses holdings based on a mix of Fundamental, Technical, and Quantitative factors, and evaluates securities in both the equities and debt markets. The fund has won multiple awards for top performance. For more information, contact Freddy Garcia (630-517-9298 / freddyg@leftbrainwm.com) or visit www.leftbraincapitalmanagement.com.