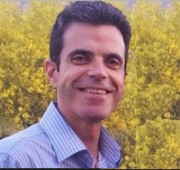 Nicolas Chahine
InvestorPlace Contributor

Join InvestorPlace Insights — FREE!
Get actionable advice from our top experts, including the hottest stocks to buy & sell, 401k and retirement tips, market analysis and more!
Recent Articles
There is no point fighting the bulls when it comes to TSLA stock, not even ahead of earnings. Red-hot Tesla is just too powerful to beat.
The pandemic brought about a slew of hot stocks that could be huge long-term winners. Here are three that will continue winning.
Nvidia is the champ among chip stocks in 2020, and it will continue that success. Here is how you should approach NVDA stock now.
Hot stocks rarely give investors the all clear to buy. Often the best opportunities come from there is high anxiety levels on Wall Street.
No one said it will be a snap back to normal. In fact the way forward will be completely abnormal but Carnival stock is on the mend.