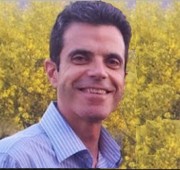 Nicolas Chahine
InvestorPlace Contributor

Join InvestorPlace Insights — FREE!
Get actionable advice from our top experts, including the hottest stocks to buy & sell, 401k and retirement tips, market analysis and more!
Recent Articles
When it comes to stocks to buy, high prices also mean taking big risks. Using options can reduce the worst case scenario drastically.
Space exploration is a certainty if the current trends continue. ARKX stock is a blanket investment on that opportunity from big thinkers.
PINS stock is worth owning but investors will have better entry points. There is resistance above and support below so patience will pay.
TLRY stock is the original super-spike mega-squeeze ticker. It had its fun in 2018 but now it's a legitimate investment thesis through 2021.
The digital revolution will generate more data than human minds can handle. We will need help and AI stocks will capture this opportunity.