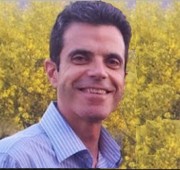 Nicolas Chahine
InvestorPlace Contributor
About Nicolas Chahine

Join InvestorPlace Insights — FREE!
Get actionable advice from our top experts, including the hottest stocks to buy & sell, 401k and retirement tips, market analysis and more!
Recent Articles
It is not often that we can accumulate a list of cheap semiconductor stocks to buy, but the recent shortages are making it possible.
While Bitcoin is correcting, it's time to make a list of the best crypto ETFs to buy. The sector trades in unison following BTC-USD closely.
The mania collapsed, but there are a few old fan favorites still kicking. These are three best SPACs to own after this year's correction.
SoFi stock struggles won't go on forever as long as management is executing this well on plans. Long-term investors will do well with it.
The overall malaise on Wall Street caused carnage in my verticals. Here are the best of fintech stocks to buy.