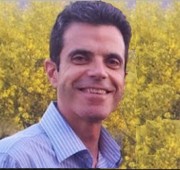 Nicolas Chahine
InvestorPlace Contributor
About Nicolas Chahine

Join InvestorPlace Insights — FREE!
Get actionable advice from our top experts, including the hottest stocks to buy & sell, 401k and retirement tips, market analysis and more!
Recent Articles
The rally in mega-tech stocks is long in the tooth. Smart money should catch the next rotation wave with these small-cap stocks to buy.
Future prospects of LCID stock are too far out to use as support. Luckily, the fan base is strong and there are short-term opportunities.
PENN stock will do well long term but there are hurdles in the way. It is stuck in a descending channel and has virus headlines looming.
Love it or hate it, GME stock deserves respect. While management is righting the ship there are opportunities for traders who want it.
Stock reactions to earnings is more about expectations than performance, and investor disappointments offer stocks to trade after earnings.