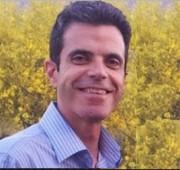 Nicolas Chahine
InvestorPlace Contributor

Join InvestorPlace Insights — FREE!
Get actionable advice from our top experts, including the hottest stocks to buy & sell, 401k and retirement tips, market analysis and more!
Recent Articles
Dropbox stock has fierce competition from mega-caps with deep pockets. But the new normal made so they can all win.
Chewy stock got a huge boost from the quarantine on Main Street, and Chewy stock got a corresponding boost on Wall Street.
Investors are always nervous about Facebook stock yet it keeps defying the odds. This is not changing soon so buy-the-dip remains right.
The bullish thesis on Uber stock is still intact. The recent price action is still constructive and more mature than the indices. Own it.
They still don't ring a bell at the bottom. Investors can reasonably assume that these are three mega-cap stocks to buy into weakness.