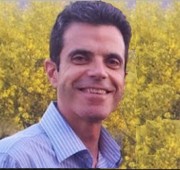 Nicolas Chahine
InvestorPlace Contributor

Join InvestorPlace Insights — FREE!
Get actionable advice from our top experts, including the hottest stocks to buy & sell, 401k and retirement tips, market analysis and more!
Recent Articles
The Nasdaq is at all time highs mostly because of cloud stocks. Today we consider the opportunities in three sector leaders: CRM, TDOC and ZM.
There is no doubt that ETSY has a bright future in the long run but there will be better entry points that near its all time highs.
FedEx managed to survive the coronavirus, so we know the bottom is in. Here's how to trade FDX stock with confidence moving forward.
F stock could be the comeback kid of the auto stocks. Management has been uninspiring, but this is likely to change sooner than later.
PFE stock is not that exciting, but it is on solid ground. Furthermore, the company is on the verge of a breakout on the Covid-19 front.