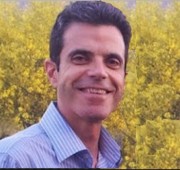 Nicolas Chahine
InvestorPlace Contributor
About Nicolas Chahine

Join InvestorPlace Insights — FREE!
Get actionable advice from our top experts, including the hottest stocks to buy & sell, 401k and retirement tips, market analysis and more!
Recent Articles
The overall malaise on Wall Street caused carnage in my verticals. Here are the best of fintech stocks to buy this July.
AMZN stock has already lost all of its pandemic rally fat, so it's down to a lean, mean machine. Investors should own some.
While markets struggle to find footing, there are invisible support zones that could help SPY stock win the July bull/bear battle.
While markets are still struggling to find footing we should look to deploy smaller risks like these best stocks to invest $500 this year.
Ethereum is a worthy crypto to hold this month to capture the potentially large rebound rally that is brewing this month.