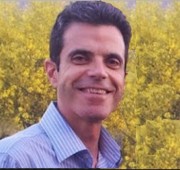 Nicolas Chahine
InvestorPlace Contributor

Join InvestorPlace Insights — FREE!
Get actionable advice from our top experts, including the hottest stocks to buy & sell, 401k and retirement tips, market analysis and more!
Recent Articles
NVAX stock is in danger of repeating prior failures. The window of opportunity is closing and it's a movie investors have seen before.
Markets are near record highs, so it is timely to look for potential pitfalls. Here are 3 stocks to avoid for the next few weeks.
ETH prices are soaring and it will be the next big thing in crypto. The idea is to accumulate it over time not try to time a perfect entry.
RKT stock set records lows while business is growing. This is a clear case of unrealistic expectations coming back in line with reality.
When the going gets tough, the smart get to shopping. There are dozens of quality stocks to buy on this dip even it's not the perfect bottom.