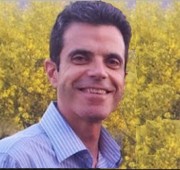 Nicolas Chahine
InvestorPlace Contributor
About Nicolas Chahine

Join InvestorPlace Insights — FREE!
Get actionable advice from our top experts, including the hottest stocks to buy & sell, 401k and retirement tips, market analysis and more!
Recent Articles
Demand for Teladoc services is will remain healthy far past the pandemic. Therefore, TDOC stock will find buyers in the long term.
Clover Health has a billion dollar yearly book of sales. Selloffs have limits, and we will soon find out if CLOV stock is a dud or a stud.
The biotech sector is prone to surprise headlines. But these biotech stocks to buy today have had fallen so much that they hit bottom.
Cloudflare positioned itself well for the long term. So NET stock 50% correction is an opportunity for new investors but not all in.
BABA stock is inherently pretty risky, but there's reason to believe it could grow from here. $140 will be a crucial point in its ascent.