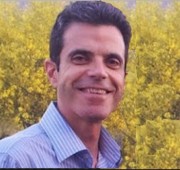 Nicolas Chahine
InvestorPlace Contributor
About Nicolas Chahine

Join InvestorPlace Insights — FREE!
Get actionable advice from our top experts, including the hottest stocks to buy & sell, 401k and retirement tips, market analysis and more!
Recent Articles
TLRY stock can't find its footing short term but its long-term prognosis still looks good. Things will get easier as U.S. regulation eases.
SKLZ stock has shown no ability to bottom in spite of having a valid thesis. The bulls need to step up soon or get out.
The bulls are still in charge of on Wall Street, so there are plenty of opportunities from stocks to buy. Ignore the noise and find the gems.
AI stock owners need a break and there could be a bottom forming this time. The long-term thesis is viable despite the short-term pain.
NVAX stock is up 3,480% in two years but the real price fight is awaiting headlines from management. Meanwhile, owning it requires conviction.