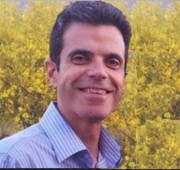 Nicolas Chahine
InvestorPlace Contributor

Join InvestorPlace Insights — FREE!
Get actionable advice from our top experts, including the hottest stocks to buy & sell, 401k and retirement tips, market analysis and more!
Recent Articles
The world came to a screeching halt like in an episode of 'The Walking Dead.' NVDA stock will lead the market out going into the global reboot.
Car stocks have been to the brink before, so they will survive this test as well. Fans of GM, Ford and Tesla stocks shouldn't give up on them.
TGT, WMT and COST stocks should be at the top of the grocery list for bullish investors looking to play the market bottom via the retail sector.
Amazon stock bulls have been winning for a decade. This is not going to change now, so buying every big dip makes sense.
The current collapse in oil prices is self-imposed. This means that when the world returns to normal, XOM stock will climb higher much higher.