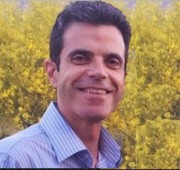 Nicolas Chahine
InvestorPlace Contributor

Join InvestorPlace Insights — FREE!
Get actionable advice from our top experts, including the hottest stocks to buy & sell, 401k and retirement tips, market analysis and more!
Recent Articles
ARKK stock has been blazing trails eclipsing the S&P 500. Investing in it for the long term makes a ton of sense but with proper sizing.
Buying CCIV stock now is a pure bet on future successes. The EV army is growing and Lucid Motors will be for the 1%'ers only.
The modern investor has very little fear, so dips in mega-cap stocks are buying opportunities. Here are three picks that will work now.
AI stock is too young to buy with high conviction. It is in the right industry and has great leadership, so it is worth a risk.
COST stock has shed enough froth that it makes for a good entry point soon. There is enough support near and below current prices.