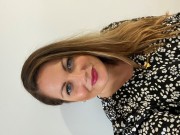 Natalie Kenway
Editor, ESG Clarity
Natalie Kenway joined ESG Clarity as editor in February 2020 to oversee the website and spearhead the brand in what is one of the biggest industry megatrends of the decade.
Since then, Natalie has launched several new initiatives to the ESG Clarity brand, including the popular Working from Home articles, Twitter Q&A sessions and the Green Dream video series. She has also written in-depth analysis pieces on the impact of Covid-19 on ESG investing.
Natalie edited the first ever digital magazine for ESG Clarity in June – a time when the whole workforce was working remotely – which included, in a first for Last Word Media's editorial division, a Ceros snapshot to the publication's features including video interviews and infographics, and was also instrumental in the launch of the Responsible Ratings Index and is involved in moderating panels in Last Word Media events.
She began her career at Investment Week in 2005 as junior reporter and climbed through the ranks to acting editor before she left in 2019. She has participated on panels at diversity conferences for Refinitiv, discussed inclusion on the DiverCity podcast and most recently was interviewed by InvestmentNews in the U.S. for views on ESG in Europe.
Natalie also has research experience having authored the Wealth Manager Review 2020 for Research in Finance.