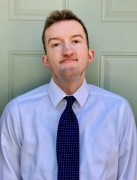 Noah Bolton
InvestorPlace Contributor
Expertise:
Trading, Investing, Stock Research
Education:
Butler County Community College
Noah has about 1 year of experience in freelance writing about finance. He has written for Investopedia about stock market news and earnings reports.
He has been investing and focused on research within the stock market for 5 years.
He studied at Butler County Community College and is currently working on completing an accounting degree.