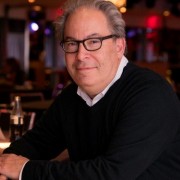 Robert Lakin
InvestorPlace Contributor
A journalist—both writer and editor—on financial and economics topics for more than 20 years, Robert Lakin has worked for a diverse roster of companies. Those include Bloomberg News, where he was emerging markets editor in Tel Aviv, McKinsey & Co. and McDonald & Company Investments. He writes a Substack newsletter, TLV Strategist, which covers the Israel business scene. https://tlvstrategist.substack.com/. His deep experience includes covering startups, emerging markets, financial services, and capital markets. His more recent areas of coverage interest are fintech, agtech, and cannabis.

Join InvestorPlace Insights — FREE!
Get actionable advice from our top experts, including the hottest stocks to buy & sell, 401k and retirement tips, market analysis and more!
Recent Articles
Dell's long-expected sale of its 81% stake in VMware will be a boon to DELL stock holders and a positive to its strategy shift.
INPX stock and SYSX stock are climbing on Thursday following a reverse triangular merger that will bring an Ethereum mining company public.
Crypto miner Bit Digital is getting an IPO lift from Coinbase today. BTBT also said last week it's boosted hashing capacity with a slew of North American miner acquisitions.
Investors are diving into VeChain (VET) price predictions following some big partnership news and ahead of the Coinbase IPO.
AGC stock is on the move after Altimeter Growth confirmed it would facilitate the Grab SPAC merger. Here's what you should know.