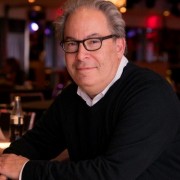 Robert Lakin
InvestorPlace Contributor
About Robert Lakin
A journalist — both writer and editor — Robert has covered markets and economies for more than 20 years. His previous gigs include Bloomberg News, where he was emerging markets editor in Tel Aviv, McKinsey & Co. and McDonald & Company Investments, where he was equities research editor.
His deep experience includes covering startups, emerging markets, financial services, and capital markets.
He writes a Substack newsletter, TLV Strategist, which covers the Israel business scene.

Join InvestorPlace Insights — FREE!
Get actionable advice from our top experts, including the hottest stocks to buy & sell, 401k and retirement tips, market analysis and more!
Recent Articles
Insurtech Hippo is set to start trading with less cash than expected after investors pulled their money from the SPAC merger.
TCEHY stock is leading other Chinese stocks down on Tuesday following a report likening gaming to "spiritual opium."
Chinese EV stocks look set to gain as manufacturers in the world's second-largest economy break production records to meet demand.
SQ stock is extending its Friday declines after Square announced it would spend $29 billion to acquire Afterpay. Here's what to know.
Weeks after their NYSE debut, shares of DIDI stock are subject to reports of a go-private move in the wake of a Chinese government crackdown on U.S. listings of domestic giants.