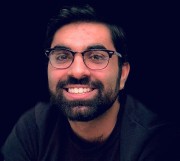 Shrey Dua
InvestorPlace Assistant News Writer
Expertise:
Electric vehicle industry, Macroeconomic trends, Housing Market
Education:
Bachelors Degrees in Economics and Journalism, University of Virginia
About Shrey:
Shrey Dua has a lifelong background in journalism. Since joining InvestorPlace as part of the Today's Market team, he's covered everything from cryptocurrencies and financial disclosures to highly anticipated IPOs and SEC investigations.
Shrey's background is dominated by local journalism, exploring small-town elections and voicing community concerns. Regardless of the context, his audience has always remained his upmost focus. The accessibility of his writing ensures that even an absolute novice can glean a strong understanding of a given topic or event.
Lately, he's taken a particular fascination in financial regulation, particularly the SEC's role in insuring a fair market environment for both businesses and investors.
If you're interested in reading more of his work, you can find many of his articles here on Entrepreneur.com and MuckRack.com.
Recent Articles
New data shows home prices have begun their descent even faster than many economists expected. Is the housing market in for another crash?
New data shows rent prices are beginning to ease just as home prices are starting to fall. Could a housing market crash help renters?
Rent prices are in focus lately as new data shows rent rates are up nearly 30% from last year. When can renters expect prices to ease?
The Federal Reserve has had a virtual stranglehold on stocks, as reflected in the selloff following this week's rate hike.
As mortgage rates peer over 6% this week, data shows more Americans are buying homes in cash. Is now a good time to sell?

Join InvestorPlace Insights — FREE!
Get actionable advice from our top experts, including the hottest stocks to buy & sell, 401k and retirement tips, market analysis and more!