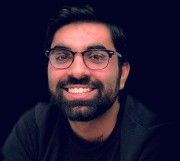 Shrey Dua
InvestorPlace Assistant News Writer
Expertise:
Electric vehicle industry, Macroeconomic trends, Housing Market
Education:
Bachelors Degrees in Economics and Journalism, University of Virginia
About Shrey:
Shrey Dua has a lifelong background in journalism. Since joining InvestorPlace as part of the Today's Market team, he's covered everything from cryptocurrencies and financial disclosures to highly anticipated IPOs and SEC investigations.
Shrey's background is dominated by local journalism, exploring small-town elections and voicing community concerns. Regardless of the context, his audience has always remained his upmost focus. The accessibility of his writing ensures that even an absolute novice can glean a strong understanding of a given topic or event.
Lately, he's taken a particular fascination in financial regulation, particularly the SEC's role in insuring a fair market environment for both businesses and investors.
If you're interested in reading more of his work, you can find many of his articles here on MuckRack.com.